Ambitious Aileen aiming high
By Alvin McCaig
BBC Sport NI
Last updated on .From the section Triathlon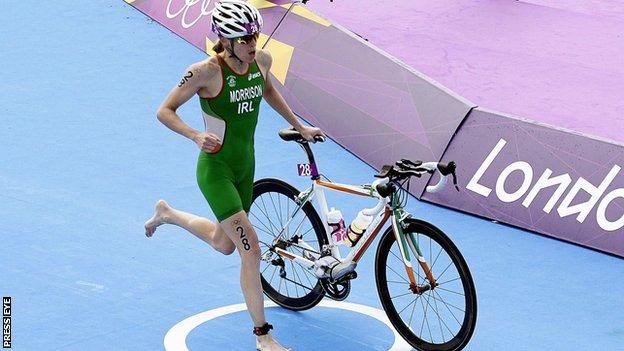 Aileen Reid moved up a level in 2012 but there's much more to come from Ireland's top female triathlete.
The 30-year-old Derry native, who now lives in Lisburn, finished the year ranked seventh in the world after a series of impressive performances.
There was one major low, coming 43rd in the London Olympics after a bike crash, but this is definitely a career on the upward curve.
Reid, formerly Morrison, aims to continue her ascent in the sport by training in Australia from January to March under new coach Darren Smith.
The training camp in Canberra brings together a group of elite triathletes, including Olympic silver medallist Lisa Norden and Britain's Jodie Simpson.
"The Olympics was not fantastic but you have to take both the highs and lows, and it has been my best year yet to get to seventh," said Reid.
"To get a silver medal in the World Series event in Madrid was my best performance and and also the best from an Irish triathlete.
"I'm pleased I've achieved a really high standard and I've surprised myself over the years.
"I could stay in Northern Ireland and keep doing what I'm doing but there's some things I don't get here.
"One of those is working with world class training partners in terms of female triathletes - that's the major reason for the move to Australia."
The qualified teacher's prowess as an athlete and swimmer provided a natural gateway to one of the sport's most gruelling tests of endurance.
The bike section remains her weak discipline but Reid enjoys the many mental and physical challenges that triathlon brings.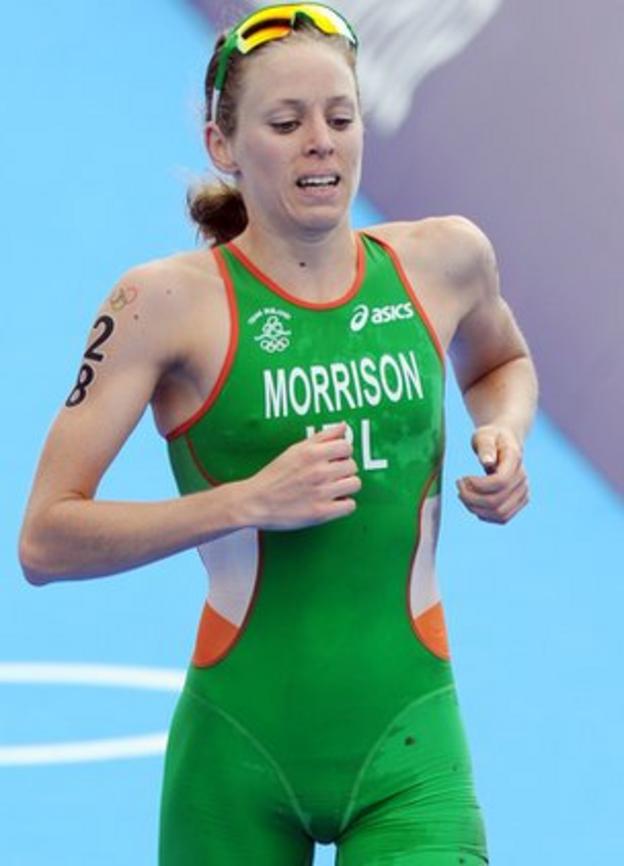 Reid's rise in prominence has resulted in her becoming a poster-girl, not just for triathlon, but for female sport on the island.
"Cycling gives me a sore neck and bum and you're out doing it for three hours in the rain," added Reid.
"But even after a hard cycling session you have that feeling of euphoria, that you've done something amazing and that it is all part of the bigger picture.
"It's a crazy, ridiculous sport but I wouldn't do it if I didn't love it. There's a real sense of achievement in both the training and racing.
"I never really thought of myself as a role model but coming up to the Olympics a lot of kids started writing to me and sending me emails.
"Then after the Olympics I had a couple of letters saying 'You're a real inspiration to me' - it's really nice and gives you a wee warm feeling."
The camp in Australia will be followed by training in other warm-weather locations, including the United States.
It's all part of a new regime which Reid hopes will improve her performances in next year's eight-race World Series.
Future targets also include the 2014 Commonwealth Games and the Rio Olympics two years later.
"If I work hard, train hard and learn new things from this camp in Australia, I certainly see myself moving up the ladder," said Reid.
"I would like like to finish consistently well in the World Series races and have a good world ranking at the end of it.
"I've been in the top seven in the world - why can't I be in the top five?
"The Commonwealth Games in Glasgow is a big target for me, followed by the Olympics.
"I just want to be the best I can be."