Aileen Reid finishes seventh in Gold Coast World Series event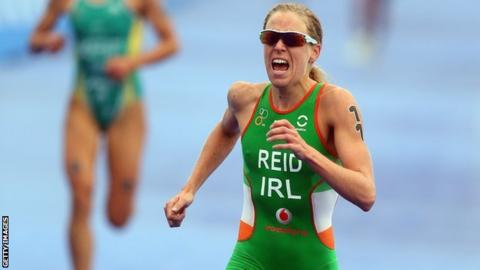 Aileen Reid achieved her best finish of the World Series so far this season as she came home seventh in the third round at the Gold Coast in Australia.
Reid's time of one hour, 59 minutes, 36 seconds was her best performance of 2015 to date and she now lies 10th in the overall standings.
American Gwen Jorgensen secured her third win of the season in 1:56.59.
The Derry triathlete will sit out the next round in Cape Town, but will return for Yokohama in mid-May.
She will return home for a break this week after 13 weeks on the road training and competing.
Reid, who was eighth in last year's World Series standings, is comfortably holding onto an Olympic qualifying spot for Rio 2016.
Reid was 15th in the second 2015 World Series event in Auckland, improving from her 24th place in the first round of the series in Abu Dhabi.