Laurent Vidal: French triathlete, fifth at 2012 Olympics, dies at 31
Last updated on .From the section Triathlon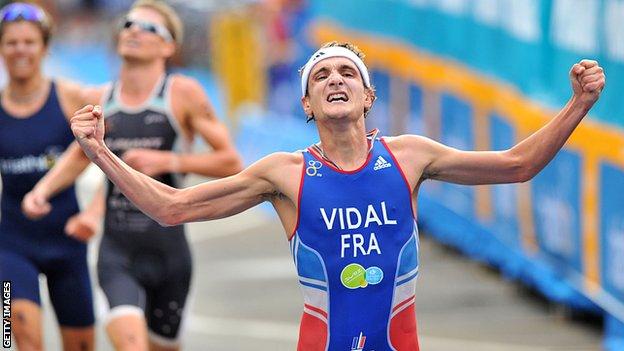 French triathlete Laurent Vidal has died of a heart attack, aged 31.
Vidal competed at two Olympics, finishing fifth at London 2012.
He retired suddenly in April last year after suffering a cardiopulmonary arrest during a swimming training session, but recovered after being placed in an induced coma.
World Triathlon confirmed the news on Tuesday, tweeting: "We are terribly saddened to hear of the passing of Laurent Vidal. He touched us all."
Vidal was the fiance and coach of New Zealand triathlete Andrea Hewitt, who finished second in the women's triathlon World Series this year.