Welsh player Josh Milton moves to GB tennis fourth spot
Last updated on .From the section Wales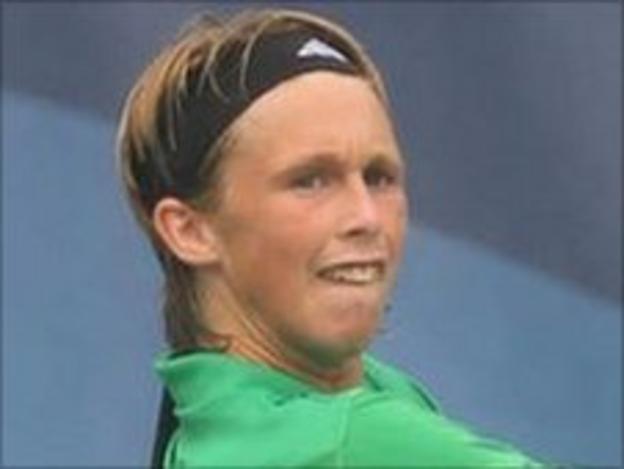 For the first time in four decades, a Welsh player is in Great Britain tennis ranking's top four.
Josh Milton, 21, from Rhoose, Vale of Glamorgan, is now fourth behind Scotland's Andy Murray and English players James Ward and Daniel Cox.
And the Welshman, who is currently ranked 360 in the world, is delighted with his rise in the ranks.
"It's a privilege. It's been a long time since someone Welsh has been my ranking," said Milton.
"[It] shows my game has moved in the right direction."
And now Milton has his eye on a place in future Great Britain Davis Cup teams
"I'm just concentrating on my game and playing tournament by tournament and trying to put myself in a good position to be available for something like that in the future.
"It's always been a dream to of mine to play Davis Cup and to represent Great Britain."
Milton was part of a two-man Wales team in the 2010 Commonwealth Games and won the 2010 AEGON Pro Series event at Roehampton.
The last Welshman in the GB top four was Gerald Battrick of Bridgend.
Battrick, who died in 1999, held the number three sport behind Mark Cox and Roger Taylor and played in two Davis Cup ties in 1971-72.
"Josh is now one of the very best players in Great Britain, and an opportunity to represent Great Britain in Davis Cup at some point is certainly a realistic goal for him," said Tennis Wales chief executive Peter Drew.