Darren Campbell to help Wales 2014 Commonwealth effort
Last updated on .From the section Wales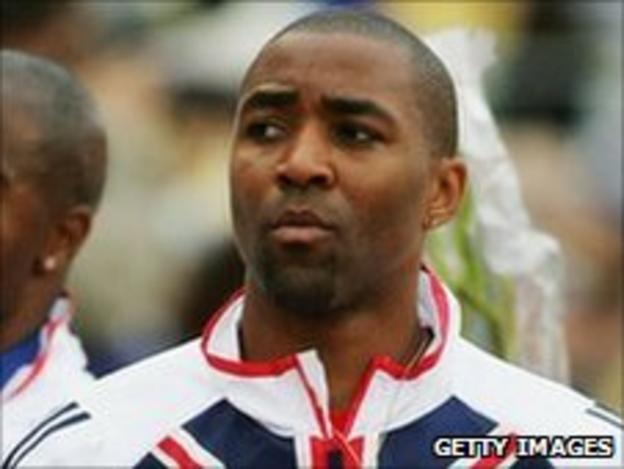 Former European sprint champion Darren Campbell is to help Welsh competitors prepare for the 2014 Commonwealth Games in Glasgow.
Newport-based Campbell won Commonwealth gold for England in 1998, but will be part of Sport Wales' Focus 2014 board building up to the Glasgow event.
Ex-Wales rugby captain Paul Thorburn will chair the board.
Campbell said: "Having three children who are half Welsh - I believe it's important to give something back."
Thorburn and Campbell will be joined on the board by Commonwealth Games Council for Wales chief executive Chris Jenkins, Sport Wales officials Andy Morgan and Sarah Powell, and Graham Taylor, who has a motorsport background.
Sport Wales Institute managers Brian Davies and Mark Nicholls will support the board.
Campbell, who counts European gold in the 100m in 1998 among his successes, added: "I'm passionate about success and the buzz of winning so I'm delighted if I can help make a difference.
"I bring an athlete perspective to the role which is absolutely critical."
Sport Wales chair Laura McAllister said: "The Focus 2014 Board will allow us to provide increased scrutiny of our elite performance and give our athletes the best possible chance of success in 2014."