Profile: Helen Jenkins
Last updated on .From the section Wales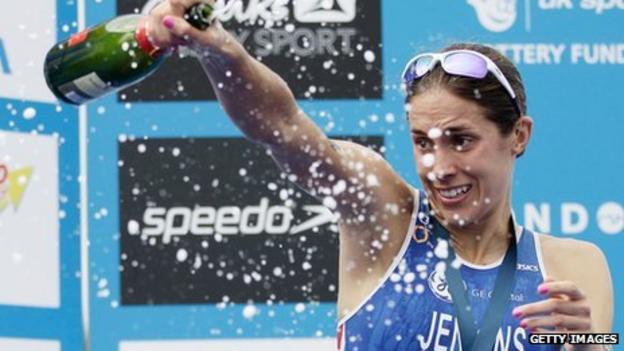 Helen Jenkins has gone from strength to strength in 2011, with the 27-year-old Welsh athlete winning her second World Triathlon Championship.
Jenkins secured the in the seven-series tournament by finishing second in the season-ending Grand Final in Beijing in September to add to her 2008 World Championship win in Vancouver.
It was the third second place in the series for the consistent world number one who had secured the 2012 Olympic qualification standard with her .
"I didn't expect these 12 months definitely," admitted Jenkins.
"The main aim for me would have been to qualify for the Olympics.
"I was so happy to have met that, I didn't expect too much from the rest of the year but I finished up winning the series."
And Jenkins enjoyed a world double in 2011 as she was part of the impressive Great Britain squad which won in Lausanne in August.
Jenkins, however, started her stellar year with disappointment as she was involved in a bike crash in the opening race, so the Bridgend triathlete finished 33rd in Sydney.
Her 2008 world success was in a one-off showpiece but since the World Championships has become a series, Jenkins was fifth in 2009, fourth in 2010 and now first in 2011.
"I've had a steady improvement since 2008," said Jenkins. "My plan was always aiming for 2012 to peak so I'm happy to have a gradually improved.
"I still hope there is more to do so I improve this winter ready for next year."
Jenkins, coached by husband Marc, finished 21st on her Olympic debut in Beijing but she is confident of gold at London 2012.