Profile: Nathan Cleverly
Last updated on .From the section Wales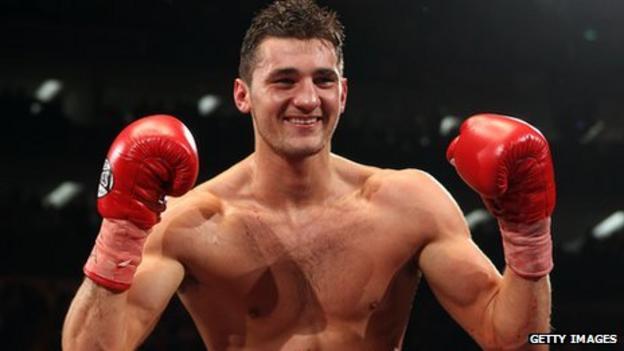 It has added up to being a landmark year for maths graduate and newly-crowned world boxing champion Nathan Cleverly.
Cleverly has shown both sides of his boxing armoury in his two bouts in 2011.
The 24-year-old emphasised his power to knock out Kuziemski, a last-minute opponent after champion Juergen Braehmer withdrew, inside four rounds in their May showdown in London.
Then Cleverly required all of his boxing skills, fitness and resilience to dismantle British rival Tony Bellew in their domestic dust-up in his challenger's home town of Liverpool.
Cleverly fulfilled his 'major ambition' but it was not the way he wanted to be awarded the world crown.
"It was an unusual situation," explained the fighter from Cefn Fforest.
"I was meaning to fight Juergen Braehmer, the fight was signed and I trained for about five months to take the world title from him.
"Three days before the fight, he doesn't arrive in the country.
"A fight I had been destined to fight for over a year had fallen through at the last moment so the WBO decided to strip Braehmer of his title.
"I was the interim champion so I was upgraded full status to world champion and I defended my title against Kuziemski.
"I had mixed emotions. I was denied the chance to win the world title in the ring. But being world champion was my ultimate goal and by winning that, I achieved my major dream in life."
Cleverly now hopes to unify the light-heavyweight division as his promoter Frank Warren has opened talks with WBA champion Beibut Shumenov ahead of a proposed showdown in 2012.