Grey-Thompson criticises absence of women on BBC Personality list
Last updated on .From the section Wales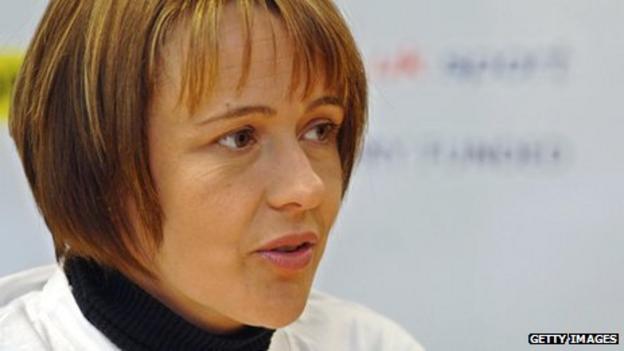 Welsh Paralympic great Baroness Grey-Thompson has criticised the absence of women from the BBC Sports Personality of the Year shortlist.
"The feeling is there's not a woman who can make it on to the top 10 in the list," Grey-Thompson told BBC Wales.
"It just means that women's sport keeps getting shut out and it just highlights where we are in women's sport."
The shortlist is Mark Cavendish (cycling), Darren Clarke (golf), Alastair Cook (cricket), Luke Donald (golf), Mo Farah (athletics), Dai Greene (athletics), Amir Khan (boxing), Rory McIlroy (golf), Andy Murray (tennis), Andrew Strauss (cricket).
But Grey-Thompson, speaking on the Good Morning Wales programme, says there are plenty of deserving female athletes who could have featured on the 10-strong list.
"Chrissie Wellington, the world Ironman champion, you've got Keri-Anne Payne, the 10k swimmer; there are lots of good women," said Grey-Thompson, who won 11 Paralympic gold medals during her career.
"England's women's netball team has just beaten Australia and New Zealand, and that's a turn-up for the books in a sport that's dominated by Commonwealth countries.
"There should be some recognition that women are doing really well in sport.
"Sports Personality is probably now turning into a sports popularity awards show and it ends up being on the popularity of the sports."
Grey-Thompson does not believe that any sport or gender should appear on the shortlist for the sake of it, but does feel that there are deserving contenders who have been overlooked.
"I wouldn't want tokenism and I wouldn't want a woman to be on the list just because she was a woman," added Grey-Thompson.
"But I think you just look at where the nominations have come from and that highlights another problem really - only two per cent of media coverage in sport goes to women.
"Women just aren't on the minds, whether it's editors or in some case producers, it's just not there... you're fighting against the system all the time where it's the big sports all the time that get the recognition."
Grey-Thompson also highlighted the lack of funding for women's sport in the United Kingdom, adding that: "Women struggle for media coverage in sport, they seriously struggle for sponsorship."