Mark Williams set for Twitter disciplinary
Last updated on .From the section Wales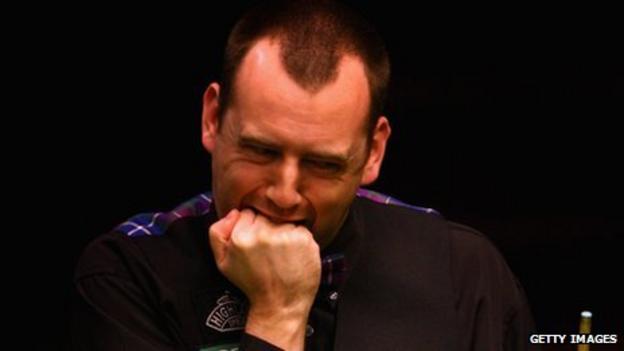 Mark Williams faces a World Professional Billiards and Snooker Association disciplinary, accused of using offensive language on Twitter.
The Welsh two-time world champion told his online followers he will "let you know how I get on or how much my fine is" at Friday's disciplinary process.
WPBSA chairman Jason Ferguson wrote to snooker's top players in July 2011, warning members on social media sites.
"Gotta watch my language," Williams explained on Twitter.
"Won't be swearing no more that's for sure. You just forget sometimes and think you are talking to one person."
The 36-year-old former world number one from Blaenau Gwent became the first left-hander to win a World Championship in 2000 and is fifth on snooker's all-time list for winning tournaments, securing 18 trophies.
Williams's most successful season was in 2002-03 when he won snooker's triple crown of the UK Championship, the Masters and 2003 World Championship.
He dropped to 47th in snooker's provisional rankings in 2007 but returned to form and ended the 2011 season back at number one after winning the 2011 German Masters.
Williams and all of snooker's top players were warned against using "offensive and inappropriate language" in a letter from WPBSA chairman Ferguson.
He wrote: "Members do need to remember that they are at all times ambassadors for the sport - and such have an obligation to maintain its profile and image within the public eye when using this media.
"Therefore we would ask all members when posting such messages or comments to first consider whether that message might be deemed to be offensive to others and to take into account that the content may also be viewed by young fans and children."