London 2012: Natasha Perdue hopes to achieve Olympic dream
Last updated on .From the section Wales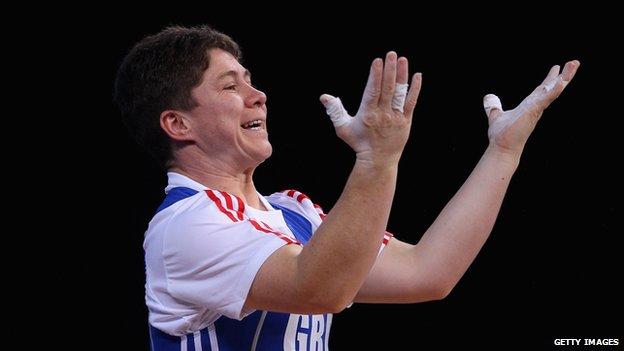 Swansea weightlifter Natasha Perdue has a burning desire to represent Great Britain at the 2012 Olympics and better her father, Terry's, achievements.
Her late father represented GB at weightlifting in two Olympics (1968 and 1972), finishing 10th both times.
Now 36-year-old Perdue herself is on the brink of selection for the London Games.
"If I could come ninth it will be amazing for my mother. It would be amazing for myself and everyone else who has put the hard work in," said Perdue.
The former Swansea Council refuse collector took a big step towards making the 2012 Games, after achieving the Olympic qualifying B standard at the Olympic test event at the ExCeL Centre in December.
Perdue surpassed the Olympic B standard for a second time in the 69kg category, with a snatch of 87kg, and a clean and jerk of 110kg. She came close to 114kg in the clean and jerk, which would have been a personal best.
It is the second time Perdue has been inside the B standard, having first achieved it at the World Championships in Paris.
She now has three more events to prepare for the Olympics - the Welsh Championships (February), European Championships in Turkey (April) and British Championships in Derbyshire (May) - and get the A standard qualification which would all but guarantee her automatic qualification.
The Olympic team will then be announced in June.
To achieve the Olympic goal Perdue, who swapped karate for weightlifting, relocated to Leeds in 2009 to be close to the British Weightlifting team coached by Hungarian Tamas Feher.
And Perdue has come a long way since swapping karate, a sport she became a British champion at, for weightlifting in her 20s.
She admits she was far from a lover of weightlifting but was encouraged by her brother, Terry junior, who himself has competed at three Commonwealth Games, to persevere with the sport.
"I wasn't interested in weightlifting at all. Originally I found it the most boring thing in the world," revealed Perdue.
"Karate was my background. I'd done karate from five years old and competed internationally with it.
"My brother kept torturing me - telling me that: 'If you could keep this up you could make the Commonwealth Games'.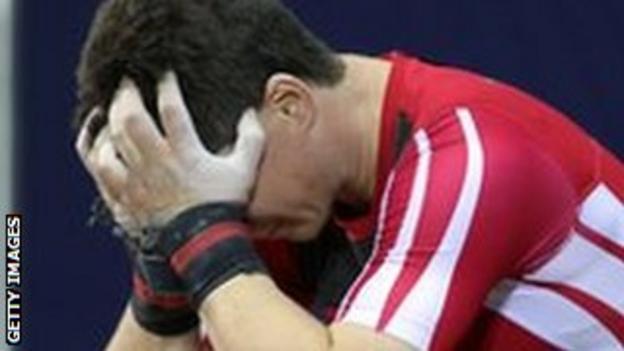 "In the end I grew to love the sport, I absolutely love it now."
She started training in a community centre in the St Thomas area of Swansea before having to move to a leaking garage until finally she used the John Burns Gym in the city.
"[I ] accidentally qualified for the Commonwealth Games because I wasn't fussed if I qualified or not. It was like, 'Oh God' [when I did].
"And when I went to the the Commonwealth Games [in Melbourne] I walked round the arena. I said to myself: 'I want another piece of this'."
She did get another chance representing Wales for a second time at the 2010 Commonwealth Games but suffered a disaster, failing three times at her opening weight.
"They call it bombing - there's no point making excuses, I let myself down.
"It broke my heart - I'd committed my life to Delhi and it just all went wrong.
"I felt it was four years wasted and I was going to throw the towel in and give up weightlifting, but Tamas kept ringing me up and badgering me about the Olympics.
"Someone said to me: 'It's not how you fall, it's how you pick yourself up'."
And in Leeds where she now lives and works, Perdue is determined she is not going to miss out on the London Games.
"[The memory of] my father drives me to train. He never saw me weightlift. I never thought [the Olympics] it was realistic. Now it is realistic and it's my only chance of getting to an Olympics.
"We have got a strong women's team but there are only two places going. So there is going to be a lot of blood sweat and tears over the next six or seven months."