Coming up on Sport Wales: The TV programme
By Graham Thomas
Sport Wales reporter
Last updated on .From the section Wales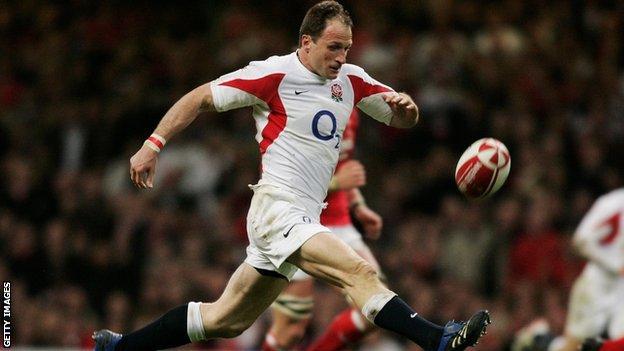 Judging from the tone of former England internationals this week, a race of giant red-shirted, cybernetic superhumans will be landing in London on Saturday.
Using their strange, eidetic powers - running, passing on the move, tackling - this group will destroy everything in their path before being plugged back into their cryogenic chambers aboard the mother ship.
Jeremy Guscott, Brian Moore, Sir Clive Woodward . . . all have warned of the threat of this red menace and suggested that resistance is futile - defeat, inevitable.
Sport Wales has been to test the strength of this fear by speaking to a couple of more recent England veterans.
Former Saracens flanker Richard Hill played eight times against Wales between 1997 and 2004 and was only once on the losing side, at Wembley in 1999.
Mike Catt - now coaching at London Irish - managed 11 appearances against Wales and lost just twice.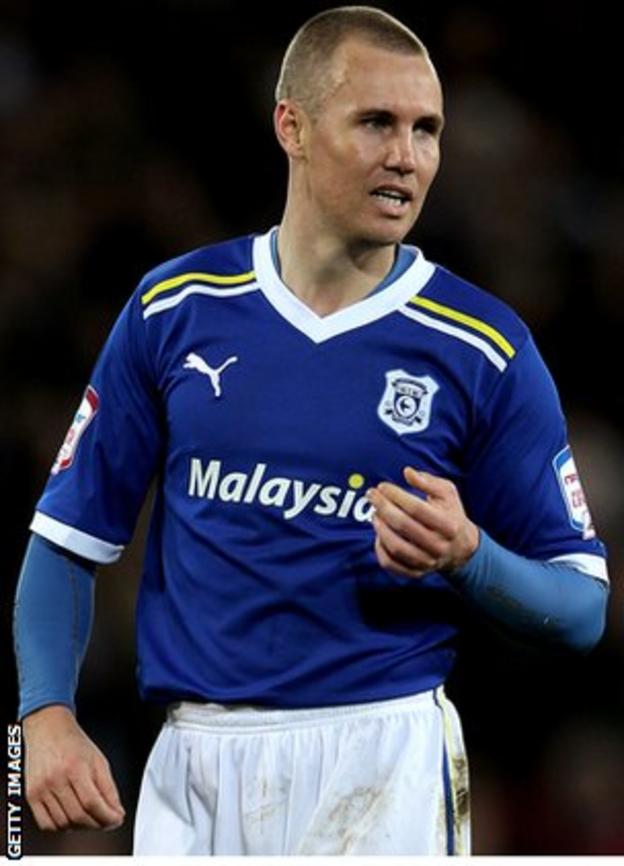 The two played during a time when Twickenham was a slaughter house for lame Welsh sides that were chopped and minced so regularly that between 1998 and 2007 they never managed to keep the losing margin to single figures.
Part of Moore's analysis is that Wales should reverse that process this time, winning with comfort to prove the team's worth, but perhaps Hill and Catt see roses in the English garden where others see only weeds.
We also hear from within both camps ahead of the Triple Crown clash, while Cardiff City's march to the final of the Carling Cup means we will be on the turf at Wembley as well as Twickenham.
Joining Ian Hunt to look forward to the Bluebirds' attempt to deny Liverpool will be former Cardiff and Wales striker Nathan Blake, a man remembered in many parts for scoring spectacular goals to decide Cup ties.
Firing the goals for Cardiff this season has been Kenny Miller, who has so far scored 10 in 32 games - not quite up to his 49 goals in just 71 league games he once managed for Rangers, but sufficient for him to represent a significant threat to Liverpool's defence.
Jason Mohammad sits down with Miller to preview a final that again sees Cardiff trying to overcome Premier League opposition, just as they were four years ago in the FA Cup when they lost 1-0 to Portsmouth.
Unlike Wales, Cardiff will not be burdened by the status of favourites but former Liverpool and Wales legend Ian Rush will tell us where there are weaknesses in Kenny Dalglish's side and why they have not won silverware since 2006.
Any doubts as to whether or not this a Welsh sporting weekend to rank alongside the best, should be dispelled by a reminder that Saturday night is also world title fight night.
Boxing's reputation may have been on the canvass this week, but Nathan Cleverly can restore some respect in the latest defence of his WBO light-heavyweight title at Cardiff's Motorpoint Arena.
Tommy Karpency is the challenger and we hear from Cleverly on his battle plan for the American as he looks forward to his third title defence, but first in Wales.
Watch Sport Wales, Friday, 24th February, BBC Two Wales, 2100 GMT