Coming up on Sport Wales: The TV programme
By Graham Thomas
Sport Wales reporter
Last updated on .From the section Wales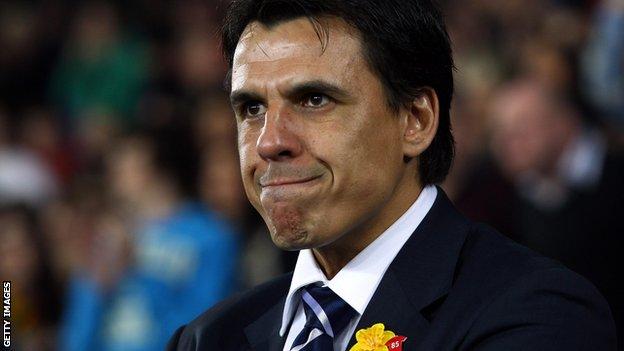 It is a measure of the closeness which existed between Gary Speed and Chris Coleman that the new Wales manager was able to reveal some of the banter the two shared.
Coleman says when he bumped into Speed shortly after missing out to his friend in the battle to succeed John Toshack, that he told him he was "only keeping the chair warm".
Had Speed, at some stage, suffered the sack and Coleman been made his replacement, he would have called his old mate and described in detail the comfortably upholstered leather chair he was now sitting on inside the headquarters of the Football Association of Wales.
Of course, that conversation never happened as Speed ended his own tenure by taking his life on a bleak Sunday morning back in November.
Instead, Coleman has revealed he walked into the FAW offices after he had been appointed and found himself gazing on that same empty chair.
On Wednesday night Wales hosted Costa Rica in a game which was always going to be more about closing the Speed era than opening a new one for Coleman, and the following morning Jason Mohammad caught up with him.
He will reflect on his old mate - and the void he has left in Welsh football, but he will also look to the future and the rapidly-approaching qualification campaign for the 2014 World Cup in Brazil.
One player who could figure in that series of matches is Ben Turner, the Birmingham-born centre-back who played such a commanding role for Cardiff City at Wembley last Sunday.
Turner, apparently, has Welsh grandparents, a fact Coleman is keen to confirm after the defender's expertly capable showing against Liverpool and their star-studded forward line.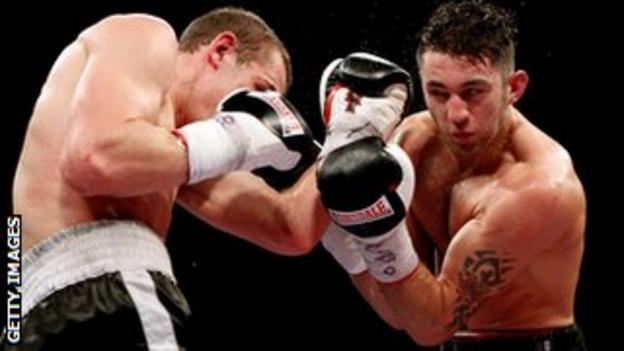 The Carling Cup final may have ended in a bitter defeat for the Bluebirds - after one of the most bizarre penalty shoot-outs seen at the stadium - but Turner insists the club's focus will not be diverted from a challenge that could yet earn promotion to the Premier League.
Another title - that of Six Nations Grand Slam winners - is closer at hand for Wales following their epic victory at Twickenham, but this is a fallow weekend for Warren Gatland's side.
So, Sport Wales has turned its attention to Rugby World Cup 2015 and the effect a resurgent Wales team may have on plans to use the Millennium Stadium as a venue for the tournament.
It's an issue occupying the minds of the International Rugby Board at their meeting in Dublin this week, along with other significant decisions such as when to fit the event into a busy international calendar, and what should be the windfall share-out for the competing nations.
Matches, opponents and venues are also on the mind of world champion Nathan Cleverly following the most recent successful defence of his WBO light-heavyweight title in Cardiff.
We hear from Cleverly, and promoter Frank Warren, and bring you exclusive back-stage footage before and after last Saturday's fight with American Tommy Karpency.
Watch Sport Wales Friday, 2 March, BBC Two Wales, 2100 GMT