Coming up on Sport Wales: The TV programme
By Graham Thomas
Sport Wales reporter
Last updated on .From the section Wales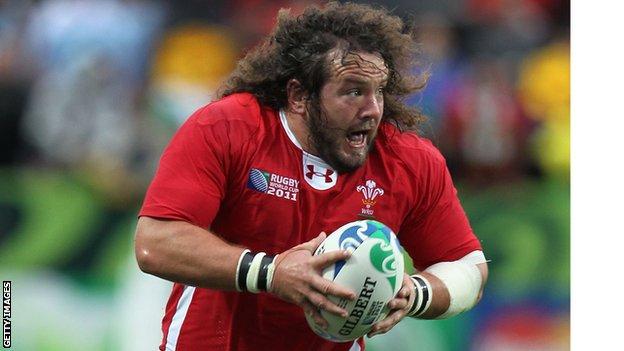 Adam Jones used to share something in common with Boris Johnson, in that they were both as famous for the hair on their head as for what was going on inside it.
Now, though, they also share a friendship - sparked by the Mayor of London's admiration for the Wales prop and the hirsute forward's eye-catching performances on the field.
In fact, the hairy pair are now firm buddies with Johnson calling Jones on his mobile to wish him luck before last year's World Cup semi-final against France.
The player then invited the politician - himself a former prop - to his testimonial at London Welsh a couple of weeks ago and the love-in continued when Jones gave Johnson a Grogg of himself, which presumably now sits on Boris's bedside.
This week, Sport Wales sits down with Jones who turns 31 on 8 March, as we look ahead to stage four of Wales' grand designs on a third Slam in eight seasons.
He will be wearing the red number three shirt again against Italy on Saturday, and has been a rock on which those successful unbeaten campaigns were constructed. The tight-head prop played in all five of the 2005 games and four of the matches in 2008.
As he scrambled around Twickenham two weeks ago, making saving tackles on either flank, piling into rucks, scrummaging, and slowing down as much ball as he could get away with, it is startling to recall the player's role before 2005 when he used to be regularly replaced after 30 minutes.
It is also difficult to remember the time a few seasons back when Italy appeared on the threshold of making a significant breakthrough in the Six Nations.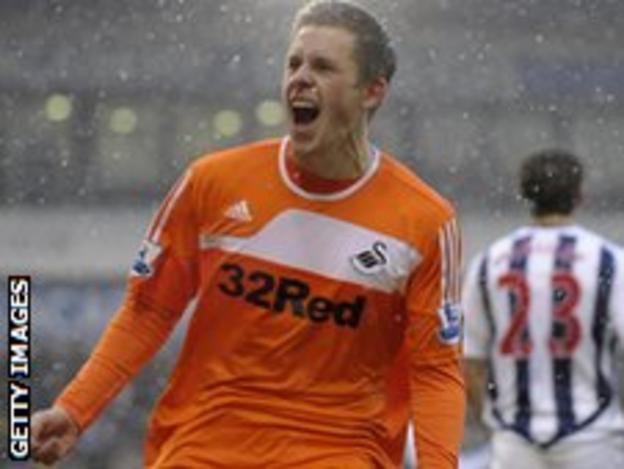 That was in 2007, when they won two games in a championship for the first and only time. Since then, they have regressed and although they beat France for the first time last season, they face Wales on the back of three defeats this season.
We have been to Rome to meet Italy's one true world class performer, their number eight and captain Sergio Parisse, who tells us what he makes of this current Wales side and how Italy plan to spring what would be one of the biggest shocks in Six Nations history.
Swansea City away victories in the Premier League are no longer such a shock - they managed their third at Wigan last weekend - but it would be a major upset if they toppled leaders Manchester City at home on Sunday.
They do, however, have the in-form, ice-cool, Icelandic international Gylfi Sigurdsson, whose two stunning goals ensured the points at Wigan.
Sigurdsson has slotted so comfortably into Swansea's midfield that the club already recognise they are likely to have plenty of rivals when it comes to trying to convert his loan spell into a permanent deal.
Lisa Rogers has been to unmask The Sig, to hear how the son of a Reykjavik fisherman ended up at Swansea after being loaned out from German club Hoffenheim.
Also, former Wales rugby captain Gwyn Jones joins Jason Mohammad from alongside the Millennium Stadium, to look in detail at the Wales-Italy clash and we will have all the goals from Cardiff City's games against West Ham and Brighton.
Watch Sport Wales Friday, 9 March, BBC Two Wales, 2100 GMT