Coming up on Sport Wales: The TV programme
By Graham Thomas
Sport Wales reporter
Last updated on .From the section Wales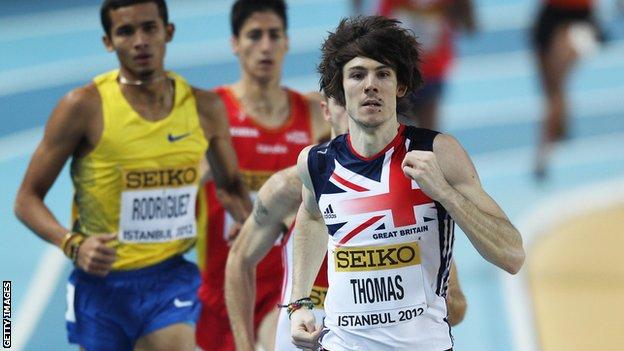 Joe slow he ain't and neither is he no ordinary Joe, but it could well be you have yet to hear of the Welsh Olympic hopeful with the colourful image.
Joe Thomas has spent the last year running into form as an 800m specialist and now stands ranked as the seventh fastest man in the world.
But glance through his back catalogue, or search for his image on the web, and you will find almost as much comment passed about his appearance as his potential.
Lip and nipple piercings, three tattoos, and a hairstyle more Emo than Mo Farah is only the surface distinction for a sportsman who admits to having a deeper interest in music than he does in sport.
Sport Wales sent our own track star Thomas - former Commonwealth and European champion Iwan - to meet up with Joe in what could be a monumental year for the statuesque 24-year-old from Pontypridd.
The Olympics beckons and if Joe can gain the qualifying time of 1 min 45.60 secs then he could be proving that Welsh track interest in London 2012 extends further than Dai Greene and Christian Malcolm.
Cardiff City are also involved in a race to the finish as they head towards the tape that signifies the end of the Championship season.
But in the shake-up for promotion play-off places there are plenty of other fast finishers who are capable of heading home with a surge that can take them all the way to the Premier League.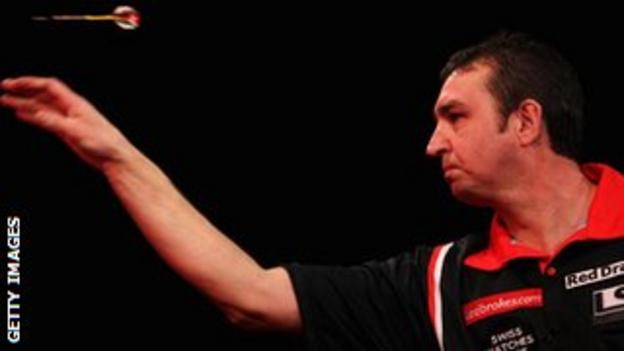 The Bluebirds are on the fringes of the top six at present, but this is a race that has become so tight that we have canvassed a form guide from Malky Mackay and his managerial rivals in order to provide some pointers.
Few gave Swansea City much chance of making the Premier League at the start of last season, though, and few in the sport of darts believed Richie Burnett was capable of re-joining the elite.
The man from Cwmparc in the Rhondda was world champion way back in 1995, when he was known simply as Richie, The Prince of Wales.
Since then his crown had slipped somewhat, but now he's on the road to redemption having steadily climbed back up through the world rankings.
We meet up with Richie - refreshed, rejuvenated, and re-branded as, The Dartist Formerly Known as Prince.
Three years ago, Sport Wales focussed on the issue of homelessness by highlighting the efforts of the Wales team at the Homeless World Cup in Italy.
The issue certainly hasn't gone away - and neither have the team. But they do have a new admirer in Swansea City and Wales defender Ashley Williams who met up with the players this week.
Our reporter Ian Hunt was there to see whether or not times are any easier for those who have had to mix football with life on the streets.
Watch Sport Wales Friday, 30 March, BBC Two Wales, 2130 GMT