Coming up on Sport Wales: The TV programme
By Graham Thomas
Sport Wales reporter
Last updated on .From the section Wales
If Cardiff City win on Saturday they will be in the Championship play-offs and the prospect of two Welsh clubs in the Premier League next season will be closer than ever before.
Cardiff's 2-0 victory over Derby County in midweek followed the Swans' own clean sheet at home to Blackburn, 3-0, and means the chances of a re-union of the clubs in the top level is now far more than a pipe dream - or a police and stewarding nightmare, depending on your outlook.
This week, Sport Wales focuses on both clubs as they end their season in contrasting manners; Swansea with a gentle glide towards mid-table safety, the Bluebirds with a claws-out scrap with others also desperate for the Premiership milk and honey.
Cardiff host Leeds United on Saturday, the club where it all began for City's midfielder Stephen McPhail way back in 1998, when he was just 18.
If there is one label a teenage Irish midfielder could probably do without carrying it's to be dubbed "the new Liam Brady" as McPhail was by then Leeds manager George Graham.
Of course, McPhail has overcome far more serious problems since then, namely lymphatic cancer and Sjogren's Syndrome, an incurable disease that hits the immune system and causes problems with moisture-producing glands such as the tear and salivary glands.
He had played only four matches this season until returning to fitness last month when he revealed that fellow sufferer Venus Williams had called him to offer some advice.
Swansea probably can't claim the support of a tennis legend in their campaign this season, but they have still garnered plenty of admirers from far and wide for their style of football in their first season in the Premier League.
There have been comparisons with Barcelona - in style, if not substance - so in the week that Barca are in the UK to play Chelsea, who better to hear from at the Liberty Stadium than their Spanish full-back Angel Rangel.
A Catalan by birth, Rangel is also a catalyst for much of Swansea's fluent passing, so who better to sort out our tiki-taka from our tortilla tapas?
Unless you live in a media-free bubble, you may have noticed that it is now less than 100 days until the start of the London Olympics - a landmark met with varying degrees of excitement or apathy according to BBC opinion polls published this week.
The needle on the Sport Wales dial tends towards the excitement end of the gauge, a feeling shared in the world of Welsh rowing at the prospect of Tom James winning another gold medal with the coxless fours.
This week we have been to Varese in northern Italy to film at the GB training camp, which features not only James, but also other Welsh Olympic hopefuls Victoria Thornley, who races in the women's eights, and Chris Bartley, of the men's lightweight fours.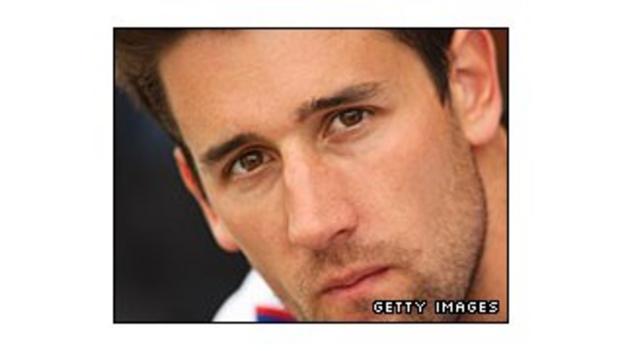 We hear from all three ahead of the start of rowing's World Cup season, which begins in Belgrade next month.
Barring disasters, all three will remain with their crews for London 2012.
All that, plus presenter Lisa Rogers is joined by former Wales striker Iwan Roberts to preview all the weekend's matches.
Watch Sport Wales Friday, 20 April, BBC Two Wales, 2100 BST.