Coming up on Sport Wales: The TV programme
By Graham Thomas
Sport Wales reporter
Last updated on .From the section Wales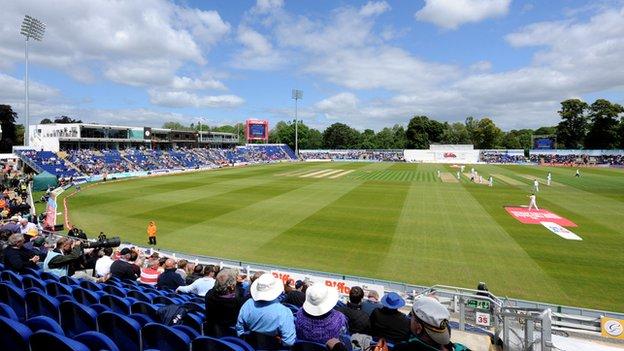 The trick for most professional sports organisations is to balance success out on the field with financial security in the boardroom.
There are a few exceptions to this principle - Manchester City appear to have an inexhaustible supply of cash, regardless of whether or not they win a trophy - but in the main, the story is familiar.
Swansea City preach prudence in the Premier League, Cardiff City have worked on debt clearance ahead of transfer spending, while the Welsh rugby regions have begun a fire sale after realising the days of gold-plated pensions for waning stars from the other side of the world are over.
Glamorgan - the subject of a Sport Wales report this week - are harder to characterise. They have no big name stars, no recent success, and debt.
They did not borrow to build an all-conquering team, to hire the world's leading coaches, or to construct a scouting network and academy that would be the envy of others.
They built a stadium - a home fit for someone else, in this case, England.
The county's most recent accounts showed a retained loss of £3m, including a whopping £1.2m loss from staging last year's rain-affected Test between England and Sri Lanka.
So has the development of the Swalec Stadium cost Glamorgan any chance of success not just in the short-term, but for the foreseeable future?
Their opening three defeats, in an admittedly early start to the season, do not offer much encouragement that recent poor seasons are not going to be repeated.
Ian Hunt talks to those at the sharp end in recent seasons - county president David Morgan, former deputy chairman Nigel Roberts and disgruntled supporters - and analyses the depth of the current malaise.
That is the business of cricket, but the football season is reaching its business end and Cardiff City still have a possible appointment in the Championship play-offs.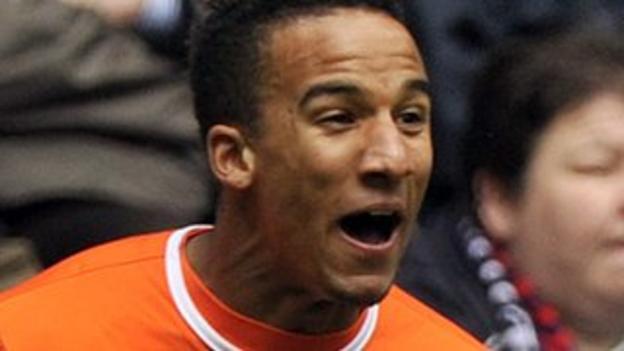 We assess the Bluebirds' chances ahead of their crunch final match at Crystal Palace, where a point will be enough to secure sixth place and extend their season.
Barring mathematical miracles the Swans have avoided any last-minute dramas and can already start planning their summer.
That could mean a chance to play for Great Britain and become an Olympian for the likes of Scott Sinclair, who could join the more regularly touted names such as Gareth Bale and Ryan Giggs.
As an Englishman Sinclair has the backing of his football association, even though he plays for a Welsh club.
He also has the admiration of GB manager Stuart Pearce, who attended the draw for the groups in London this week where he shared his thoughts on the tournament with our reporter James Pontin.
The Olympic thread runs deeper still with a profile of swimmer Georgia Davies as she prepares for the 100m backstroke at London 2012.
Lisa Rodgers met up with Georgia down on the beach as she took a break from training and her law studies at Swansea University.
Watch Sport Wales Friday, 27 April, BBC Two Wales, 1900 BST.