Snoop Dogg support surprises Olympic sailor Hannah Mills
Last updated on .From the section Wales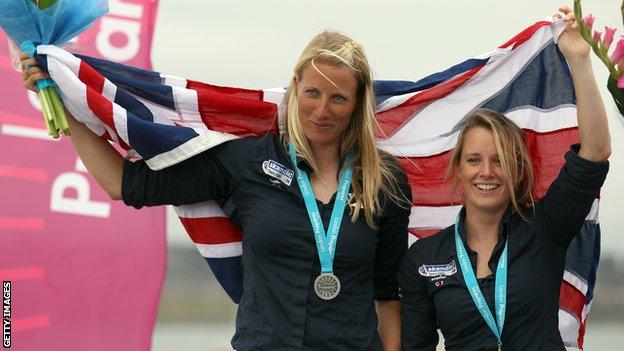 Welsh sailor Hannah Mills has revealed her amazement when American rapper Snoop Dogg recorded a video hailing her Olympic selection for the London Games.
Snoop congratulated the 24-year-old on her Olympic selection in the build-up to his recent concert in Cardiff.
The 2011 World Championship silver medalist in the 470 class did not believe the West Coast star's support until she watched the footage online.
"When we first heard we were like 'not a chance is that true'," said Mills.
"He was playing a gig in Cardiff a couple of weeks after it had been announced that we'd been selected.
"I think he must have found the story and quite liked it and wanted to show his support, which was wicked.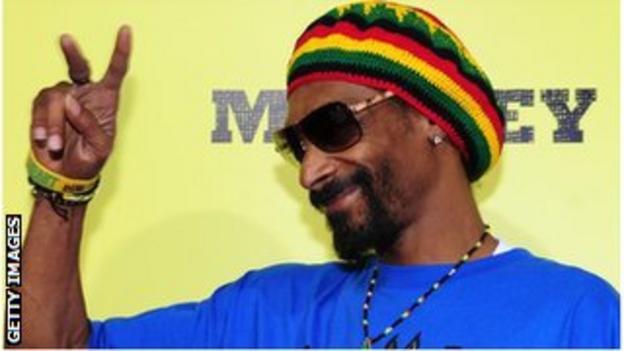 "Then we went on Twitter and found that he had written me a message and found the video and got very excited again. I like his music, it's good."
Mills, who was the first Welsh athlete to be selected for the Games, and crew Saskia Clark missed out on a medal at the recent World Cup event in the Spanish city of Palma.
The Cardiff-born 2008 World junior champion believes she will learn more from defeat than victory as she prepares for the 2012 Olympics.
"You often learn more from doing events badly than winning," said Mills.
"We know exactly why we didn't win and we know how to sort it out.
"It's really important that we learnt those lessons, so for us it was actually a really positive thing and it's all about how you use your bad experiences."
Mills teamed up with helm Clark, who was sixth at the 2008 Olympics, in February 2011 after former crew Sarah Ayton retired from the sport to focus on family life.
The fledgling partnership quickly achieved success by winning silver medals in two World Cup regattas while they also claimed European bronze.
The duo, who are based at the National Sailing Academy in Weymouth which will host the Olympic sailing events, are now preparing for the 470 World Championships in Barcelona on 10 May.
Mills and Clark will complete their Olympic preparations at the Sail for Gold event in Weymouth in June.
"Barcelona I think the conditions could be quite different to Weymouth," added Mills.
"We're still taking all our equipment that we'll be using in Weymouth, even though it might not necessarily be exactly what we'd use if we were specifically focusing on Barcelona.
"It's a World Championships so with that always comes a lot of pressure so it's going to be really useful for just practicing, performing under pressure and learning about ourselves."