Wing Chris Blight joins Cardiff Devils
Last updated on .From the section Wales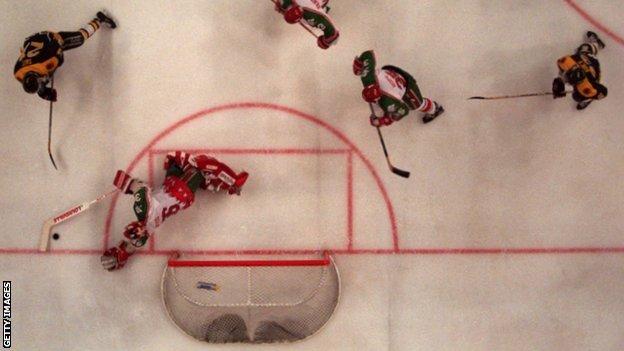 Cardiff Devils have signed winger Chris Blight for the 2012-13 season.
The 29-year-old Canadian joins from Italian side Ritten Renon, where he finished as top scorer.
Blight previously played for Reading Royals in the East Coast Hockey League, where he scored 25 goals and 56 points in 49 games and was called up to the AHL on four separate occasions.
"He adds instant offence but more than that he has an all-round game," said Devils head coach Gerad Adams.
"He is good in all areas of the ice. Chris has an excellent attitude and he really wants to win.
"He loves to play on small ice pads and his shooting ability means we have another reason for teams to hate to travel to Cardiff next season."
Ontarian Blight will combine playing for the Devils with studying for an MBA at the Cardiff Business School.
Meanwhile, there are reports that North America's National Hockey League is being courted by a group of businessmen with a view to holding games in Cardiff, possibly at the Millennium Stadium.
Since 2007 several NHL teams have opened their seasons by playing in Europe, with Germany, Sweden, Finland, the Czech Republic and Slovakia regular host countries.
The Anaheim Ducks and the Los Angeles Kings played a two-game series at the O2 Arena in London in 2007, while for the 2010 season the Boston Bruins played a warm-up game in Belfast before taking on NHL rivals Phoenix Coyotes over two games in Prague.