Wales reject basketball merger with England and Scotland
Last updated on .From the section Wales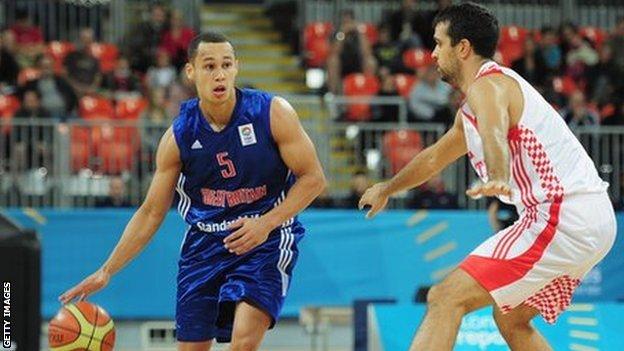 Basketball Wales has rejected the idea of a full merger with England and Scotland to form a Great Britain side following this summer's Olympics.
World governing body Fiba last year granted Britain an automatic place at London 2012 as hosts.
They did so on the proviso that England, Wales and Scotland come to a decision on whether to agree a full merger by 30 June this year.
But Basketball Wales said it has voted in favour of remaining independent.
They claimed the lack of any Welsh players in either GB squad this summer suggested a merger would restrict rather than enhance the international opportunities of Welsh players.
"If Wales should abandon its status as an independent national member of Fiba, this opportunity would be lost to many participants in Wales who otherwise will experience international competition," said the statement.
The Great Britain team was formed in 2006 with the express goal of playing in London, but Fiba wanted signs of a greater commitment before granting the Olympic place.
GB Basketball has implemented a T16 programme to build towards the Rio games in 2016, but the future is now unclear.