Lance Armstrong scandal will help clean up cycling - Geraint Thomas
Last updated on .From the section Cycling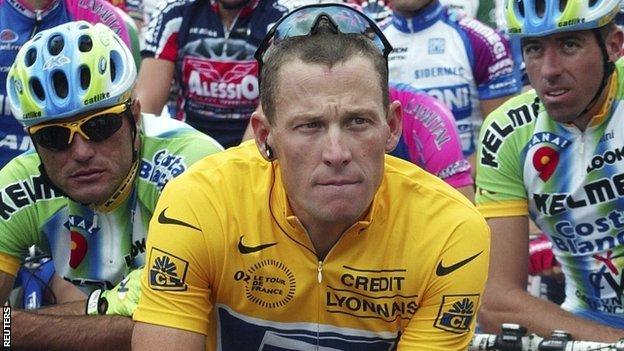 Double Olympic gold medallist Geraint Thomas says the Lance Armstrong doping scandal will help clean up the sport in the long run.
Cardiff's Thomas admits the scandal has tarnished cycling but says the sport is now cleaning up its act.
"I think it will help the sport in the long run to clean up some of the rough edges it's got," Thomas said.
"It's sad the things that happened back then have tarnished the people doing it now.
"Cycling's changed a hell of a lot since then with the out-of-competition testing and all the blood testing.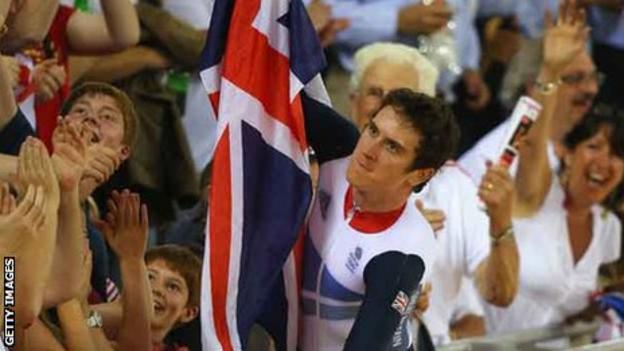 "I'll quite happily say that it's one of the cleanest sports around at the minute, I would have thought."
Armstrong has been stripped of all results since 1 August, 1998 and banned for life.
The International Cycling Union (UCI) has accepted the findings of the United States Anti-Doping Agency's (Usada) investigation into systematic doping.
The United States Anti-Doping Agency labelled Armstrong a "serial" cheat and that he had led "the most sophisticated, professionalised and successful doping programme that sport has ever seen".
The 41-year-old has always denied taking performance-enhancing drugs but chose not to fight Usada's charges against him.
Thomas, 26, who won team pursuit gold at the Beijing and London Olympics, says cycling has to move on from the Armstrong affair.
Thomas is a member of Team Sky, which has a zero-tolerance approach to drugs and Sky's staff have been asked to sign a statement that they have had no previous involvement in doping.
Several members of the team have since left.
"It's sad to see the sport get dragged through the dirt again," added Thomas, who has returned to road cycling following his track triumph at London 2012.
"It was shocking to see that it was on such a big scale in that [United States Postal Service] team. I never would have thought that.
"That's happened now. Let's learn from it for sure but move on at the same time and keep pushing forward like we have done the last few years."