Celtic Dragons looking for winning start against Team Bath
Last updated on .From the section Wales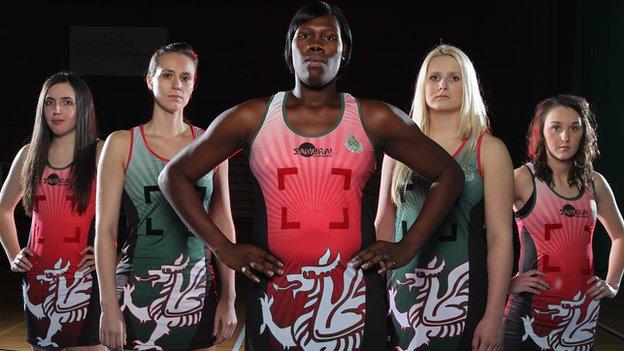 Celtic Dragons begin their netball Superleague campaign at highly-fancied Team Bath on Thursday night.
Coach Melissa Hyndman wants the Dragons to start games better after letting too many opposition teams dictate matches last season.
It was a symptom which Hyndman believes cost the Welsh side a play-off place.
"We could have been there [in the play-offs] but mentally we just lost it," claimed Hyndman.
"We like to come from behind and it's a trait we have to stop now."
The Dragons have three newcomers in their squad including New Zealand defender Jenna Murie, fellow defensive player Lorraine Betsy, who has signed from Surrey Storm, and Wales under-21 centre court player Cathy Bastian.
Part of Hyndman's preparation for the new season was shadowing the Welsh rugby squad for two days.
"I've taken lots of great things that they've been doing and we're going to instil it into the Celtic Dragons and Wales as well," she said.
"But even though they have so much more than we do, the environment that we've created with the Welsh national team is no different [in terms of professionalism]."