Sport Wales: The TV Programme
By James Pontin
Sport Wales reporter
Last updated on .From the section Wales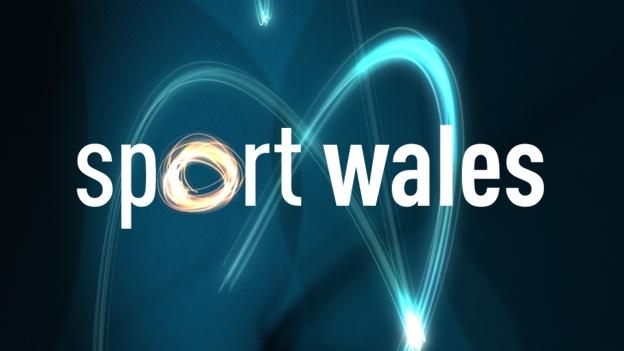 It's a case of when rather than if now with Cardiff City, the riches of Premier League football being tantalisingly close.
Along with Swansea City, Wales will have two sides plying their trade in the top flight and with the recent improvement of Chris Coleman's national side, plus Wrexham and Newport's bid to get back into the Football League, it appears that life is on the up for Welsh football.
But is it really? All four of the clubs sides mentioned above play in the English system. Wales' top level is the Welsh Premier League with clubs like newly crowned champions The New Saints, Airbus and Bangor City.
These clubs are, according to both the Football Association of Wales and the Welsh Government, fundamental in a youngster's footballing pathway to success - that's their aim.
But you simply don't get the likes of Gareth Bale starting off with a Welsh Premier League side. Plus, with both Swansea and Cardiff playing the likes of Manchester United and Chelsea on a weekly basis, why would a Welsh youngster join a Welsh Premier League academy over one of Wales' leading sides from the English pyramid?
On this week's Sport Wales Ian Hunt will be questioning the sustainability of the Welsh Premier League and asking what exact role it performs.
Former Wales defender Mark Delaney started at Carmarthen Town and made it to the top, he'll be telling us if it's possible to still do that; Mike Harris, the man behind the TNS success story, tells how they do it while Anne Jones the Assembly Member who chaired an inquiry in to the Welsh Premier League, outlines the Governments vision for Wales' domestic structure.
There's a lot to talk about, so Dot Davies will be joined by two men who know nearly everything there is to know about Welsh football - Iwan Roberts and Mark Bowen will be our special guests. They will also be talking about yet another vital weekend for Cardiff, Newport and Wrexham.
Away from football, Steffan Garrero has been to meet one of the UK's fastest emerging motorsport talents.
Matt Parry made an impressive start to his first international single-seater campaign last week, claiming multiple pole positions and podium finishes at the opening round of the 2013 Formula Renault NEC series. He tells us about his dream to drive in Formula 1 one day.
Cricket will make a welcome return. BBC Wales will be covering every ball from every Glamorgan game this year, but before a single shot has been played, we've sent Gareth Rhys Own to talk to all the main players from the Division Two side, asking them about their hopes and aspirations for the new season.
And finally, best of luck to both Ian Woosnam and Jamie Donaldson at the Masters this week. Woosie's great win back in 1991 will always be one of Sport Wales' favourite sporting achievements - you can watch them try to win that famous green jacket this weekend on the BBC.
Watch Sport Wales, Friday 12 April at 21:00 BST on BBC Two Wales