Hertfordshire Mavericks 47-63 Celtic Dragons
Last updated on .From the section Wales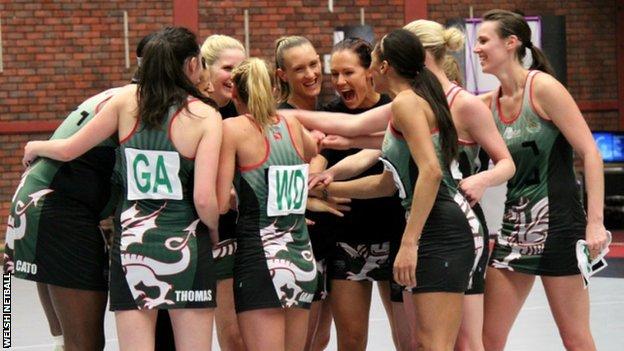 Celtic Dragons got the second phase of their Superleague campaign off to a successful start with a 63-47 win away to Hertfordshire Mavericks
The Dragons led 32-22 at halftime and went on to win after drawing their first league match against the Mavericks.
"It's a great start to phase two in a game we dominated" said coach Melissa Hyndman.
The Dragons face Surrey Storm away on Friday before their first home game in the Showdown League section at home to TeamBath in Newport on the 22nd.