Surrey Storm 56-72 Celtic Dragons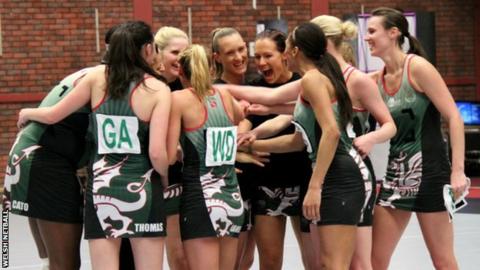 Celtic Dragons made it two wins out of two on the road in Superleague's Showdown section with an impressive victory over Surrey Storm in Guildford.
The visitors went six goals up by the end of the first quarter and extended their lead in each quarter as the home side were unable to counter the height advantage of shooter Lottysha Cato.
"As we said at half time, believe in what we are doing, believe in ourselves as a team and let's get out there in front because we deserve to be," coach Melissa Hyndman said.
The Dragons play their first home match of the second phase on Monday in Newport against TeamBath, who have also won their opening two games.
"We are just happy to be here. Do we deserve to be second on the table? Yes we do because we are playing extremely well at the moment" added Hyndman.