Netball: England lacking respect says Wales coach Hyndman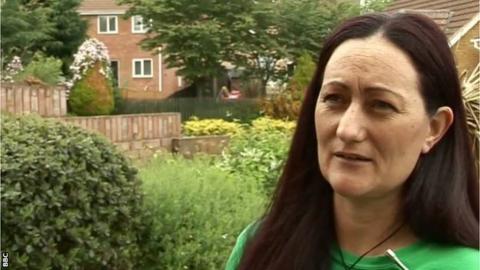 Wales coach Melissa Hyndman has accused England of a lack of respect before the Netball Europe Open Championships.
The 2013 tournament takes place from 31 May-2 June in Aberdeen and will be contested by hosts Scotland, Wales, England, Northern Ireland, the Republic of Ireland, Switzerland and Gibraltar.
But world number three side England are opting to field an under-21 side.
"They haven't respected us and that's evident, because now they're sending an under-21 team," Hyndman said.
"So we've sent out a very, very strong and clear message that we mean business and if they want to send an under-21 team to rankings points tournaments then bring it on, because we'll just smash it out the ball park."
Wales are ranked 10th in the world, Northern Ireland 11th, Scotland 15th and the Republic of Ireland 30th.
Hyndman also coaches the Celtic Dragons side that competes in the Netball Superleague and this season reached the Grand Final for the first time, losing a fiercely contested contest
The majority of the Dragons players will figure in the Wales team and Hyndman is delighted with the progress her players have made this season.
"I've said to the players they've more than given me what I wanted for Superleague, now I want more for Netball Europe," Hyndman added.
"Absolutely we can [win]... this was always part of our plan: to make top four and get into the semis [in Superleague] and the other focus was to go and win gold [at Netball Europe].
"We've been winning the silver for the last couple of years, we slipped last year and got the bronze through some very silly errors and this year that [gold] is the focus."