2016 Olympics: Welsh trio earn Rio Games funding
From the section Wales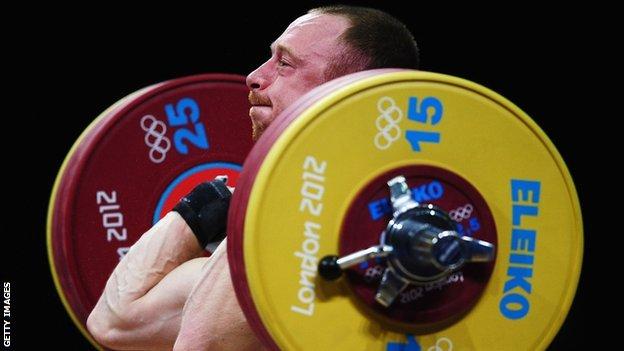 Three Welsh weightlifters are among 10 Britons to win official funding for their 2016 Rio Olympic Games bids.
The trio are Darius Jokarzadeh, 20, of Cardiff, Swansea's Natasha Perdue, 37, and Gareth Evans, 27, of Holyhead.
Perdue and Evans competed at the 2012 London Games and British Weight Lifting named them and Jokarzadeh as part of their World Class Programme (WCP).
"It's great to have these athletes on the... programme," said British Weight Lifting performance boss Tommy Yule.
"The programme is about working in partnership with the lifter and their coach to support their progress towards achieving success on the international stage; ultimately at the Olympic Games and World Championships.
"They have all demonstrated abilities to date that this is possible.
"In addition to support such as medical, biomechanical and nutritional services from the WCP, they also receive an Athlete Personal Award (APA) that is a grant that contributes towards costs of training and competition such as travel and equipment."
Fund winners
Weightlifting: Gareth Evans (27, from Holyhead), Emily Godley (23, from London), Darius Jokarzadeh (20, from Cardiff), Peter Kirkbride (25, from Kilmarnock), Jack Oliver (22, from London, lives in Leeds), Natasha Perdue (37, from Swansea), Zoe Smith (19, from London), Rebekah Tiler (14, from Mytholmroyd).
Powerlifting: Ali Jawad (24, from London, lives in Leeds), Micky Yule (34, from Musselburgh, lives in Lincoln).