Andy Powell debuts in Scorpions defeat by Gateshead Thunder
Last updated on .From the section Wales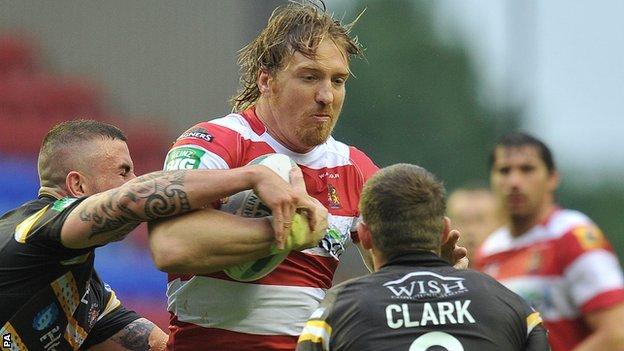 Andy Powell made his debut as South Wales Scorpions lost 36-30 at home to Gateshead Thunder in Championship One.
Powell came close to scoring a try early in the second half but was held over the line and unable to ground.
James Tutuila scored two of the home side's five tries but it was not enough as Thunder secured a first ever win over Scorpions.
Elsewhere in Championship One Northern Rail Bowl winners North Wales Crusaders lost 10-28 at Oldham.
Defeat against their promotion rivals was Crusaders' second defeat of the league campaign although the Wrexham-based side have two games in hand over Oldham