Shooter Allen puts 2012 Olympic disappointment behind her
Last updated on .From the section Wales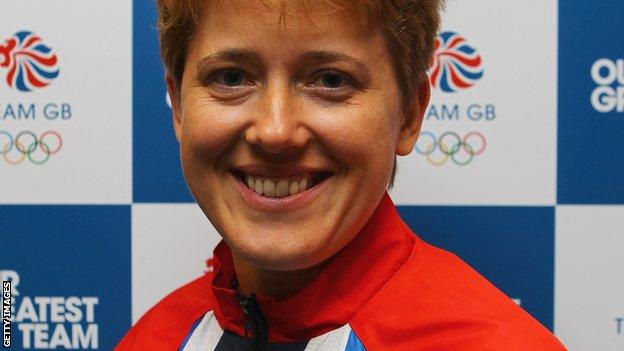 British skeet shooter Elena Allen says a complete break after a disappointing Olympics is behind her recent success.
The Newport-based shooter, who was born in Russia, failed to reach the women's skeet shooting final at the 2012 Olympic Games in London.
Allen, 41, won bronze and was part of Great Britain's trio that won a silver medal in the team event at the Shotgun World Championships in Peru.
"It was an exceptionally tough time," said Allen.
"I took a complete break and I didn't pick my gun up until the middle of March.
"I would be lying if I said that time wasn't a painful looking back at it, but you have to get on with your life.
"Being the home games didn't help, I felt humiliated because a shooter of my calibre should have done better.
"It was disappointing and still is quite painful."
Allen, 41, finished behind Germany's Christine Wenzel - who claimed her fourth world title - and Italy's Simona Scocchetti, who lost by 15 hits to 12.
Meanwhile, the combined scores of Allen, Amber Hill and team-mate Pinky Le Grelle gave the GB trio silver in the team event.
Hill's qualifying score of 74, added to Allen's 72 and Le Grelle's 66, placed Britain on 212 - behind team champions Italy's 215.
Allen, who was eliminated in the qualifying rounds at last year's London Olympics after finishing 14th with a score of 60 points, won the medal match by overcoming Russia's Olga Panarina by 12 to 11 hits, adding to her World Championship bronze at Lahti in 2002.
"The whole season has been very good for me," said Allen.
"I have been very strong in all the international competitions. It is just a continuation of what I have been doing this year."