Commonwealth Games: Wales name bowls team for Glasgow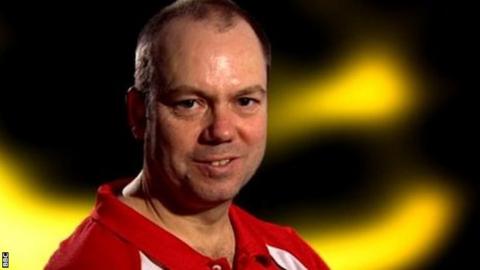 Wales have announced their lawn bowls team for the 2014 Commonwealth Games in Glasgow.
The 15 bowlers include Robert Weale who has two gold, three silver and a bronze medal at previous Games.
"We're really happy to be the first team announcing our full squad," said Hazel Wilson, Commonwealth Games co-ordinating manager for lawn bowls.
"There's a great mix of youth and experience amongst the team which will stand us in good stead."
Competing over nine days in six separate events, Wales' bowlers will compete in the singles, pairs, triples, fours, visually impaired mixed pairs and para-sport triples.
"I'm confident that we can continue with the medal-winning ways previously shown by bowlers at Commonwealth Games," added Wilson.
The squad range in age from 25-years-old to 71 with half of the squad making their Commonwealth Games debut.
"Lawn bowls has made a fantastic contribution to the final Team Wales medal tally at the last few Commonwealth Games and I'm looking forward to seeing some of those medallists perform again for us in Glasgow," said Chris Jenkins, chief executive officer of the Commonwealth Games Council for Wales.
"The inclusion of para-sport events for bowlers is great to see and it's meant that we're able to send more bowlers to a Commonwealth Games than ever before."
TEAMS
Men's team:
Mark Harding (Beddau, pairs and fours)
Paul Taylor (Bridgend, triples and fours)
Jonathan Tomlinson (Neath-Port Talbot, triples and fours)
Robert Weale (Presteigne, singles and pairs)
Marc Wyatt (Caerphilly, triples and fours)
Women's team:
Anwen Butten (Carmarthen, singles and pairs)
Lisa Forey (Swansea, triples and fours)
Kelly Packwood (Newport, triples and fours)
Kathy Pearce (Berriew, triples and fours)
Caroline Taylor (Berriew, singles and pairs)
Visually impaired mixed pairs:
Rosa Crean (Cardiff)
Gilbert Miles (Swansea).
Para-sport triples:
Chris Gibson (Cardiff)
Dave Powell (Monmouthshire)
Kevin Woolmore (Wrexham)