Netball: Wales beat Scotland to boost World Cup hopes
Last updated on .From the section Wales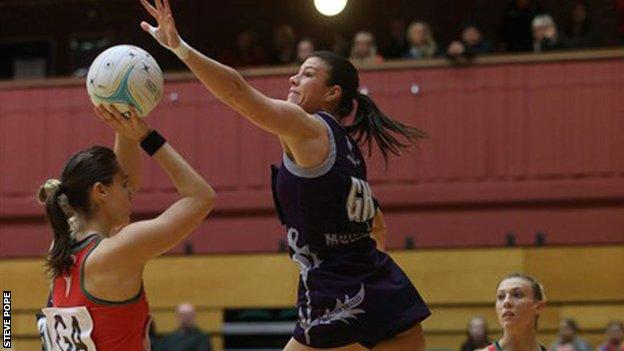 Wales boosted their hopes of reaching the 2015 World Cup in Australia with a narrow 41-38 victory over Scotland in Cardiff.
Two qualifying places are available in the four-team tournament between Wales, Ireland, Scotland and Northern Ireland.
Wales' win over the Scots was their second win in two days having thrashed Ireland 74-15 on Friday.
A win against Northern Ireland on Sunday will seal Wales' place at the 2015 Sydney Netball World Cup.