Netball: Losing Melissa Hyndman will be hard for Wales - Navin
Last updated on .From the section Wales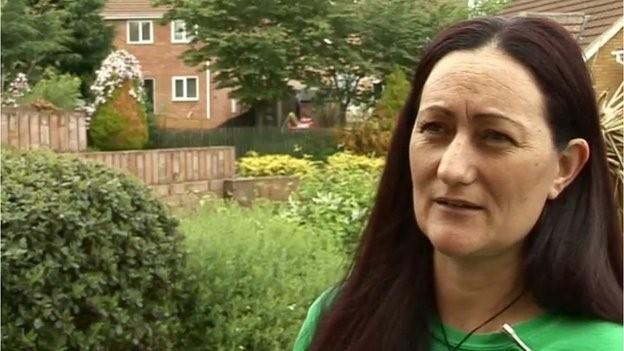 UK netball coach developer Anita Navin says the Wales netball team may find it difficult to adjust to life without former head coach Melissa Hyndman.
Hyndman was sacked with immediate effect following a disciplinary investigation.
Navin believes that Hyndman's release close to the Commonwealth Games may prove tough for the squad.
"I think losing a coach at this point... is really difficult for anyone to adjust to," said Navin.
Hyndman was appointed Wales' first full-time coach in 2010 and led the team to an unprecedented ninth place at the 2011 World Netball Championships.
Under Hyndman, Wales won gold at the 2013 Europe Open Netball Championships and reached their highest world ranking of eighth.
Having missed out on the Commonwealth Games in 2010, Wales qualified for the 2014 Games in Glasgow.
Hyndman also led the Celtic Dragons to last year's Superleague final, where they lost 62-56 to Team Bath.
"Losing Melissa, she's been such a strong force behind the Welsh contingency," added Navin, previously England Netball's High Performance Coach.
"Everyone's been looking at them in terms of the improvements that have been made over the last couple of years.
"[Celtic Dragons] finishing second in the Super League competition in 2013 was an amazing achievement.
"I'm sure there will be a lot of people disappointed but, respecting the procedures that Welsh Netball has gone through, for them and netball I'm sure they've made the correct decision.
"But it's very difficult to comprehend."
New Zealander Hyndman had been in charge of Wales and the Celtic Dragons club side since 2010.
And Navin, who is Head of Sport Development at Northumbria University, says that in that time Hyndman was responsible for a change in the way the national team performed.
"They've played to good solid principles, they've become far more athletic on the court.
"There's been such a strong commitment and willingness in terms of the players to train more, to train harder, to want to best for themselves and the best for Wales.
"I think that's just come across in the last couple of years.
"Melissa is vocal, she's one of those coaches on the sidelines who will insist on getting better and better in every game.
"She'll be a miss to them and I'm sure the squad will need to readdress how they now function leading into the Commonwealth Games."