Athletics: Rhys Williams posts best UK 400m hurdles time of 2014
Last updated on .From the section Wales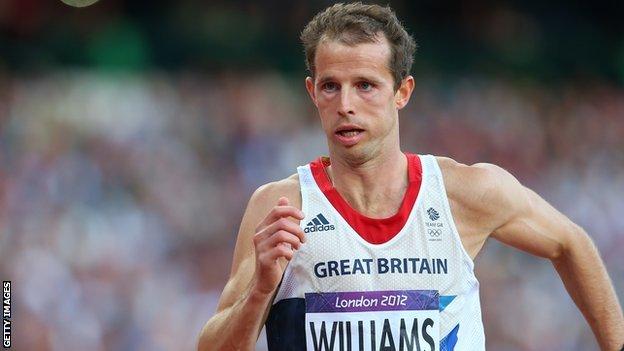 European 400 hurdles champion Rhys Williams ran the best UK time and fourth best Commonwealth time of 2013 with a time of 48.95 seconds in Geneva.
Williams had been disqualified in his previous outing in the Diamond League meeting in Oslo.
But he dipped under 50 seconds for the first time this summer and pushed Ireland's Thomas Bar to a national record of 48.90 sec in first place.
The 30-year-old is in Wales' team for the Commonwealth Games.
The fastest man in the Commonwealth this year is South Africa's Cornel Fredericks, who clocked 48.58 seconds in New York last weekend.
The other two athletes currently ahead of the Welshman in the rankings are Jamaica's Roxroy Cato (48.67 seconds) and the Bahama's Jeff Gibson (48.95 seconds).