US Women's Open: Welsh golfer Amy Boulden aiming high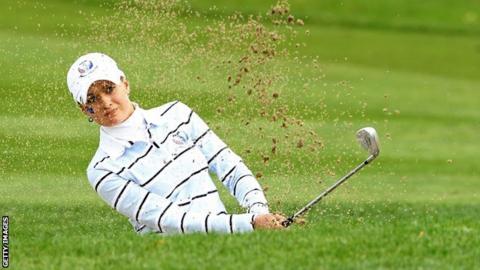 Wales' Amy Boulden is confident she can do well at her first US Women's Open at Pinehurst.
The 20-year-old from Llandudno was the surprise winner of the European qualifying round for the tournament at Buckinghamshire Golf Club in May.
She tees off at the North Carolina course on Thursday, 19 June, determined to make an impression.
"This week I'm just looking to make the cut but I'm also looking at a top finish so we'll see," said Boulden.
"I've played the course a couple of times. Obviously it's very tough, it's firm and running quite fast and greens are very hard, it's a great test.
"It's quite good for British players here I think, because it's quite linksy, so what we are used to back at home."