Glasgow 2014: Team Wales 'all on track' for Games
By Aled Williams
BBC Wales Sport
Last updated on .From the section Wales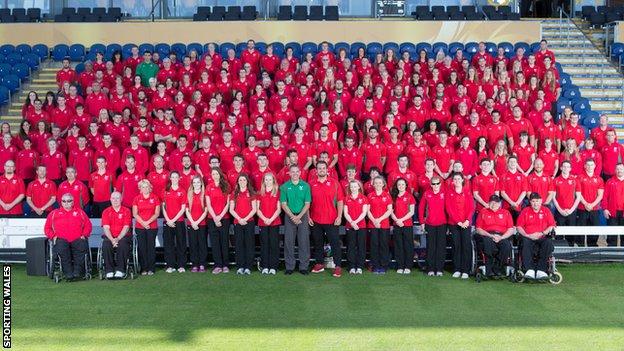 With a month to go before the Commonwealth Games open in Glasgow, Team Wales' Brian Davies, says everything is on track for the opening on 23 July.
Davies was involved in the two previous Games - Melbourne in 2006 and Delhi 2010 - but Glasgow will be his first as Team Wales' chef de mission
Most of Wales' athletes for the 17 sports included in the 2014 Games have now been confirmed but Davies says there is still plenty of work to do in the month before the event opens at Celtic Park.
Preparations
"As a team we're on track with deadlines, not just our own but the Glasgow organising committee's deadlines as well," Davies said
"The big challenge has been the team has grown in terms of number of athletes who have qualified or achieved standard, so that's been an interesting development.
"That's not just because they happen to be a 'home' games - that's because they are reaching requisite standards for selection, so that bodes well."
Team send-off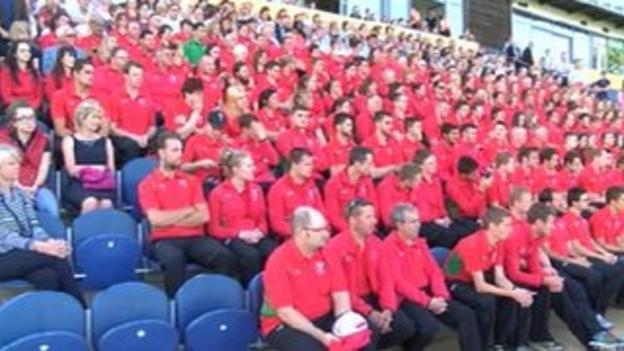 "We had a great send-off for Team Wales at the Swalec Stadium in Cardiff with the First Minister Carwyn Jones and sponsors.
"Getting everyone together was quite a challenge but we had an amazing response in terms of the athletes that could make it, clearly some were away in camp and competitions.
"The unique thing, certainly for us, was inviting friends and families to attend as well so that made it special.
"They could share the joy and elation of being selected to represent your country."
The captain
"We had about seven or eight candidates in total and we put a criteria together and then marked everybody that was on the list against those criteria.
"Aled Sion Davies [F42 discus] came out as a clear winner. He's ebullient, outgoing and more importantly he's a quality athlete.
"He seems to have taken to it with some zeal and plenty of emotion. He's a class act. I'm sure he will do whatever he needs to do and will do it to the best of his abilities."
The team
"There's 252 in terms of athletes and with support staff there's about 350.
"It's the first time all four team sports - men and women's hockey, netball and rugby sevens - have qualified so that's part of the reason why the team is so big.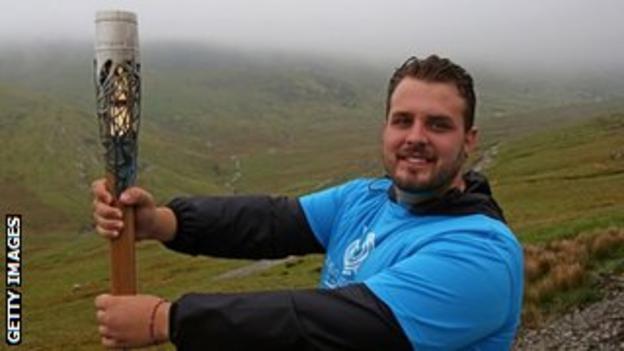 "There's some household names, not just in Wales, but household names from a British and even world perspective. Some of these guys are world champions or former world champions.
"The governing bodies, athletes and coaches should be rightly proud of these guys and their achievements.
"There were quite a few pull-outs for the previous Games in Delhi four years ago, including [cyclist] Geraint Thomas, but this one looks like it's a full house.
"It's going to be tough but if we give everybody the right conditions and chances and if they perform to what they can perform then the targets they have set themselves should be achievable."
Non Stanford
"It's a huge shame [injured triathlete] Non Stanford will not be in Glasgow. It's meant so much for her to represent Wales because every time she currently pulls on an international vest or swimsuit it's for Great Britain.
"This was her chance in every four years to do it for Wales and it's a huge shame.
"But she's had to do the right thing in terms of her long term prospects as an athlete and there's always four years' time.
"Triathlon is quite a lengthy career if you look after yourself so hopefully in four years' time she'll still be there."
The host city
"They're setting a benchmark in terms of affordability, reusability and legacy as well. These things are expensive to put on and if there's going to be a future for multi-sports events they've got to be innovative.
"The transformation in the East End of Glasgow as a consequence of this has been pretty amazing.
"Glasgow have started that and I'm sure Gold Coast in four years' time will continue it and improve on it and subsequent Games will be much the same.
"There's no doubt that the entire Glasgow 2014 project has benefited from what people call the London bounce.
"They were such a success - the Olympics and Paralympics in London - that the appetite is definitely still there from the public."
One month to go
"A lot of sports are away at camp at the moment or are about to go away.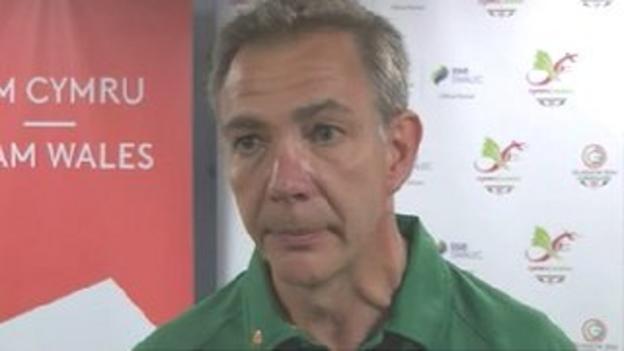 "There's still a lot of documentation still to do and three of us will go up to Glasgow on 9 July in an advance party where we go and register the team and sign for our allotment in the village.
"The first athletes I believe arrive in Glasgow on 13 July and the majority will arrive between 18 and 21 of July.
"The way of having success in a multi-sport environment with a big team is to have a good support team with you and we've got really good, experienced staff with us.
"I'm really looking forward to it and just hoping that if we create the right conditions the right results will flow."