Welsh National Tennis Centre future still unclear
Last updated on .From the section Wales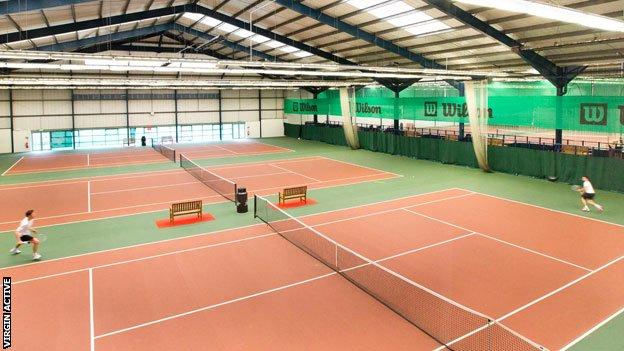 The future of the Welsh National Tennis Centre in Cardiff is still unclear almost a year since its closure.
Governing body Tennis Wales claims it could thrive and says various parties are interested in reopening the facility, which has six indoor courts.
But site owners Cardiff Council wants assurances over its "financially viability".
Since the facility, which is on a business park near Cardiff Bay, closed, Tennis Wales says it has been working with the Lawn Tennis Association (LTA) to find a solution. The LTA granted £995,000 to help the centre open in 1996.
Players who have come through the Cardiff centre include 20-year-old hopeful Farris Gosea, who is making a mark on the American college circuit.
Tennis Wales chief executive Peter Drew said his organisation had put forward a business model to Cardiff city council, similar to the one in place at Swansea Tennis Centre.
Volunteers there ran a successful campaign to save the facility near the city's Liberty Stadium, after Swansea Council decided to withdraw funding of £120,000 a year in 2010.
The volunteers took it over, and coaches continue to run a range of programmes from beginners to performance players, with pay-and-play removing the need for participants to join a club.
"They [Swansea] now have thousands of players on their centre list and are operating beyond capacity," said Drew.
"The centre has now gone from making a substantial financial loss to now generating a significant annual surplus which is being re-invested into further developing the centre.
"The evidence very much supports the suggestion that the Cardiff Tennis Centre could also become a thriving centre for community sport participation just like the Swansea Tennis Centre."
Drew says there is a growing appetite for tennis participation amongst children and adults.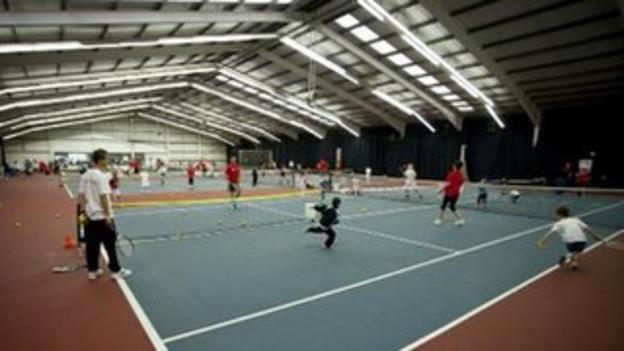 "We are very confident that if given the opportunity, the Cardiff Tennis Centre could be re-opened and could become a thriving and successful community sports centre for Cardiff," he said.
"Tennis Wales, Sport Wales, the LTA, and the Tennis Foundation, as well as numerous potential new operators are ready to spring into action to help make this happen if and when Cardiff City Council decide that this option represents the best use of the facility within their current requirements."
In a statement Cardiff Council said:"The council is actively working with interested parties with the aim to maintain provision of sports and recreational facilities across the city.
"The proposed location for the National Tennis Centre has to ensure that it is accessible, has sustainable use and is financially viable and the council is committed to work with Tennis Wales to make this happen."