Glasgow 2014: Civil war survivor Rosa Crean targets bowls gold
By Owen Rawlings
BBC Sport Wales
Last updated on .From the section Wales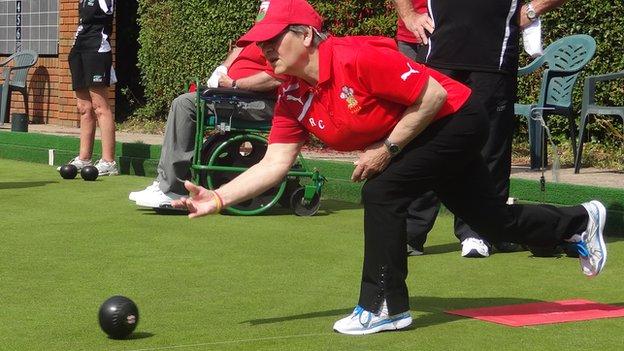 War, poverty and childhood abduction - just some of the challenges that Rosa Crean has overcome in her lifetime as well as clinching gold at the Paralympics.
And at the age of 72, the visually-impaired lawn bowls player has her heart set on winning gold for Wales in her debut at the Commonwealth Games.
Rosa was born as Triandafilia Toprkopulu in the Macedonian mountains of Greece in 1942 and within four years, the Greek Civil War erupted as communist forces tried to overthrow the national government.
Rosa's family was torn apart as conflict ravaged the country until 1949, leaving about 150,000 people dead.
Her father, a policeman, was imprisoned in Albania, while Rosa, her mother and brother were abducted by communist partisans and taken to Poland.
Rosa was put in a separate orphanage to her brother, Vasili, and was not allowed to see her mother until she was eight-years-old.
"I never had a toy or doll or anything to play with," remembers Rosa.
"I had nothing, just the clothes I wore. The orphanage had a wire so no-one could come in. But one day my mother called my name outside the gates and then I knew I had a mother.
"She told me I had a brother and a father."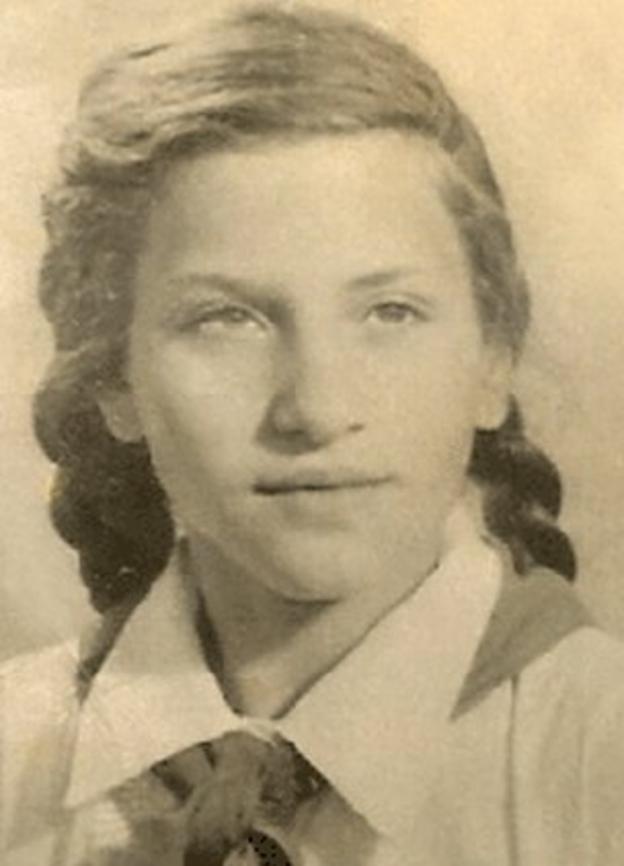 It was only when Rosa was 17 that she was allowed to return to Greece and familiarise herself with her family.
"Don't ask me how many weeks we travelled on trains.
"We reached Greece and everyone was kissing the floor, kissing my legs.
"Suddenly I could see this old man coming along and he smiled.
"He put his hands around me and I pushed him away, but that was my father, that's how I met him.
Rosa said that it was very strange having to start a new life, adding: "My upbringing taught me to be what I am today - determined to do things."
Rosa suffers from genetic cataracts which means she can only see a few metres in front of her.
A childhood ear infection has also left her partially deaf - a condition which continues to deteriorate.
Life in Greece was made more difficult by the rural poverty which afflicted the post-war nation.
"We were so poor...they had animals in the house," said Rosa. She added that the villagers gave them donkeys to get to the mountains to fetch wood for the winter.
"I walked off from the family because I wanted to stand up on my own two feet," she said.
"My father gave me some money, which today is maybe worth ten pence.
"But in those days you could travel and get a couple of meals. I promised not to go back."
In 1966 she moved to England and worked in a factory in Lincolnshire packing fruit and vegetables.
Her colleagues there decided to call her Rosa and the name stuck.
But eight months later she was hit by a drink-driver and left in a coma for four weeks.
"I was disorientated when I woke up, I didn't know what had happened," said Rosa.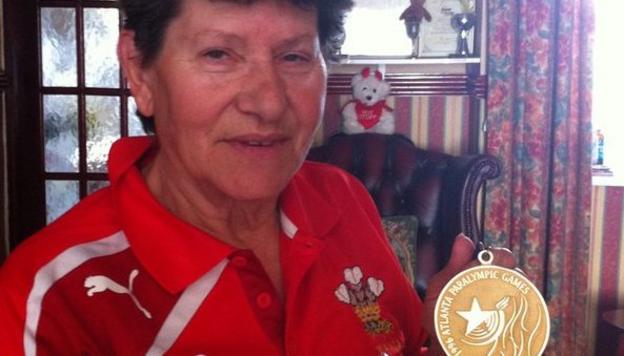 After recovering in hospital, Rosa returned to Greece but stayed in contact with a Welshman she had met at the factory.
He wrote letters and sent money, eventually persuading her to move to Cardiff in 1967.
She worked in a factory in Splott, near Cardiff, before marrying, raising a family and opening a china shop.
In 1992, Rosa underwent surgery to remove her cataracts but they returned a few months later.
She is now registered blind, while her children, Julia and Phillip, have also inherited the condition.
But it was her daughter Julia who convinced her then 50-year-old mother to try lawn bowls.
"I didn't know what bowling was," said Rosa.
"There were old people, partially sighted people. I felt very at home."
"It was the first time I thought I was free to talk about the disability because I was one of them.
"I made loads of friends."
Just four years later, Rosa won a gold medal at the Atlanta Paralympics, choosing to represent Great Britain and Wales rather than Greece.
"I was crying because the national anthem was playing, I had flowers and the audience was clapping.
"It was emotional - a big achievement."
"I am British and I like to play for Wales. My family is here and I've been here a long time."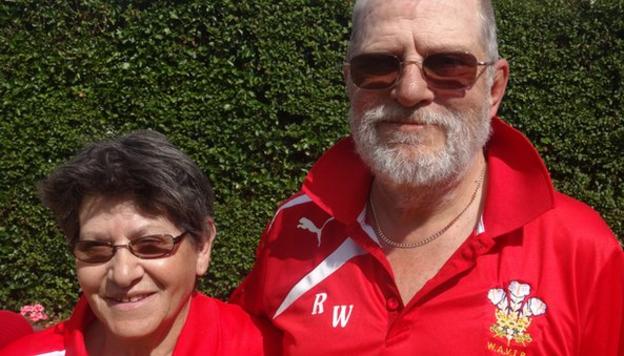 Rosa has since claimed more than 40 medals and is one of Wales' most decorated lawn bowls players.
She relies on her coach Ron Whitehead to tell her which direction to bowl and where her attempt finishes.
"We use a clock system - twelve o'clock is past the jack, six o'clock is in front of the jack," said Whitehead.
"So if I say it's four o'clock, it's just short of the jack at an angle of about thirty degrees.
"As a student, she does listen and she does take it on board. Sometimes she does argue a bit but any partnership works like that."
| Wales' Disability Bowlers at Glasgow | |
| --- | --- |
| Visually-impaired mixed pairs: | Para-sport triples: |
| Rosa Crean (Cardiff) | Chris Gibson (Cardiff) |
| Gilbert Miles (Swansea) | Dave Powell (Monmouthshire) |
| | Kevin Woolmore (Wrexham) |
Wales have named 15 bowlers in their squad for Glasgow, including Robert Weale who is aiming for a seventh Commonwealth Games medal.
John Wilson, team manager for the visually-impaired bowlers, says Rosa and the rest of the squad can change misconceptions about the sport.
"Bowls isn't a game for old people - it just happens to be a game that can be played by old people," said Wilson.
"Success in Glasgow will hopefully encourage people to come into the game, very much on a par with Andy Murray winning Wimbledon and everyone going out to buy a racket."
Despite being the oldest Welsh athlete to be selected for the Games, Rosa is confident of delivering success in the mixed pairs.
"I want gold for Wales," she said.
"I've got a good partner in Gilbert Miles, a good coach, and the competition should be OK."
But Rosa thinks her first Commonwealth Games could also be her last as she begins to shift focus.
"I volunteer with the Royal National Institute of Blind People and I visit old people - I'm very busy," said Rosa.
"Maybe I'll have a little rest...until deciding if I continue."