Welsh golfer Amy Boulden happy with fourth in German Open
Last updated on .From the section Wales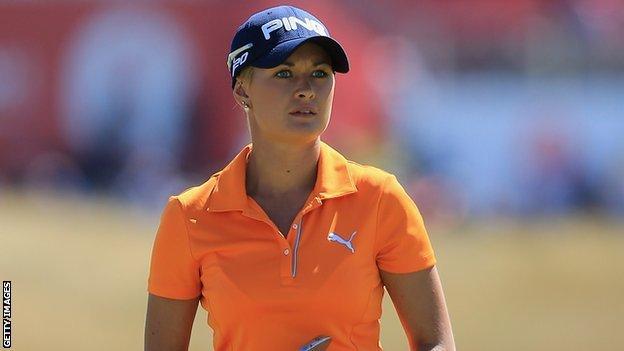 Welsh rookie Amy Boulden said she is more than satisfied with her fourth place finish in the Ladies German Open in Wörthsee.
It was another impressive display by Boulden, who won her first professional title in Switzerland in May.
"I played very solidly all week. I hit the ball really well," she said.
"The putts didn't quite drop but still very happy with shooting [a] three-under 69."
Boulden, who carded rounds of 68, 68, 65 and 69 for an 18-under score in Germany, heads to the Czech Republic on Tuesday for her next event in what has been a hectic few weeks.
"It's been a very busy few weeks. I've been away for the last five weeks , so next week will be six weeks on the bounce. I'm really looking forward to a week's break," she admitted.
Boulden beat England's Kelly Tidy and Scotland's Sally Watson to claim her first professional title, the Association Suisse de golf Open on the Ladies European Tour access series (Letas) at Gams.