Welsh trio in Aussie Rules GB squad for International Cup
Last updated on .From the section Wales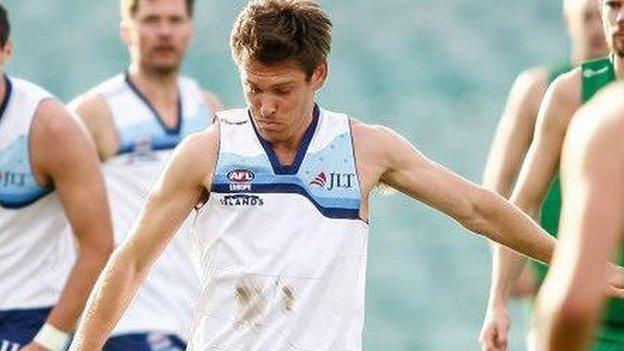 Three Welshmen are in the Great Britain Aussie Rules Football squad competing in the International Cup in Melbourne.
David Saunders, Harry Trigg and Owain Ryland are part of a 26-man squad taking part in the 18-team tournament.
GB are grouped along with the likes of France, Fiji and Nauru as they bid to reach the final at the Melbourne Cricket Ground.
"The ambition is to play in the final on the MCG. That would be an amazing experience," said Saunders.
"GB are seeded around eighth and we are confident of getting to at least the knockout stages, but the USA and South Africa are very strong and Nauru have some particularly athletic players"
Saunders, a 31-year-old physiotherapist from Cwmbran, who has worked for Glamorgan cricket club and Newport County football team, says the International Cup is organised to promote Aussie Rules around the world.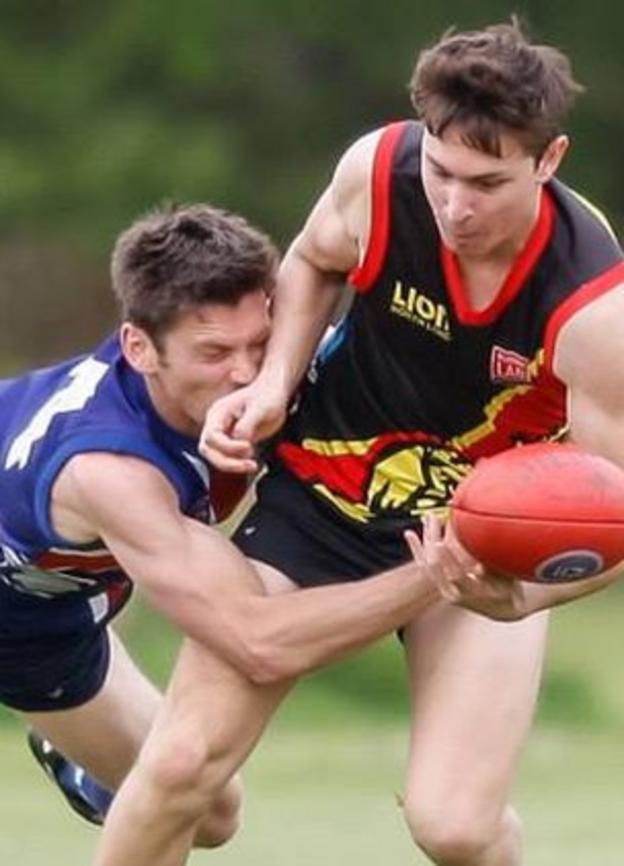 Other teams in taking part in the tournament include Sweden, China, Canada, Denmark, New Zealand and Pakistan.
Saunders is currently president of the Cardiff Panthers Aussie Rules club, who lost the WARFL (Welsh Aussie Rules Football League) final to Bristol Dockers last weekend and has won nine caps for Wales over the past eight years.
He said he got into Aussie Rules after he was looking for a sport to play in the summer.
"I went along for a trial and when I found out it was about side-stepping and avoiding tackles it was just the sport I was looking for," he said.
"I got into the GB squad about six years ago after they thought I could do a job for them.
"My position is called rover and my job is to get the ball to the more skilled player who kick the goals.
"I have become a bit of an Aussie Rules fan. I support Geelong, only really because I was stuck there during my first trip to Australia waiting for a connecting bus to the airport!"
Saunders played for the European Islanders team in 2012 against European Mainland as a curtain raiser for the AFL exhibition match between AFL teams, the Western Bulldogs and Port Adelaide at The Oval in London.
Cardiff-based Ryland will fly out with Saunders where they will be joined by Barry-born Trigg, who has been in Australia since he was 18.
Although the proper Aussie Rules format is 18-a-side, in Wales the game is played with nine per team on a rugby pitch rather than the traditional oval.