Wales' Nathan Stephens has 'point to prove' at Europeans
Last updated on .From the section Wales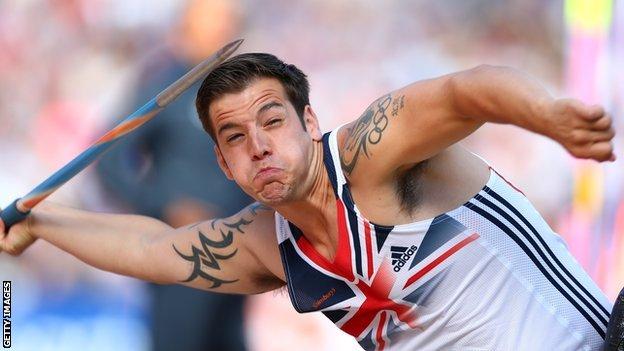 Former World champion Nathan Stephens says he wants to put his Paralympic disappointment behind him at the IPC European Championships.
The 26-year-old from Bridgend says the IPC European Championships in Swansea will be his opportunity to return to the top of his sport.
"I've got a point to prove," he said.
"Since London it's been very emotional and very difficult to try and get over it but I just need to start enjoying the sport again.
"I've been doing it since I was 13 years old so I need to get that love back for the sport.
"I was quite excited at the start of the year to start afresh and have that new outlook and that new experience.
"I'm not saying it's been plain sailing and I've still got a few technical issues to sort out.
"But I know for Rio, which is the main goal, we'll be back up there and we'll be throwing far distances again.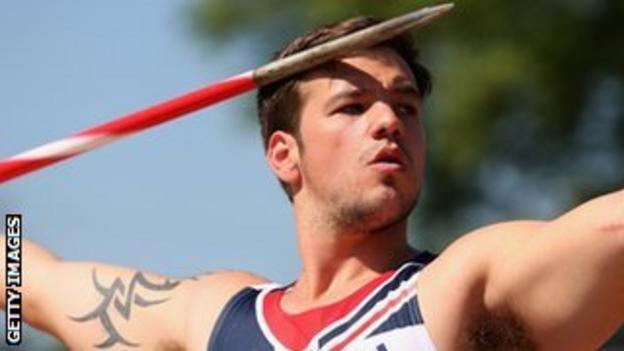 "The Europeans are going to be a nice little marker for the new throwing style. I'm just going to be pushing forward from now on in."
Stephens will compete in the F57 javelin and discus at the European Championships, which begin at the Swansea University International Sports Village on 18 August.
He had been one of Wales' strongest medal hopes in the London 2012 Paralympics and went into the F57/58 javelin final as world record holder and world champion.
But two no-throws followed by a poor third attempt saw him finish outside the top eight in the final and denied a further three throws.
Changes have been made since London and the 2013 World Championships in Lyon and Stephens admits it has taken him time to adapt.
"I was throwing in a mixed category, a 57 and a 58, and used to throw off a points system," Stephens said.
"Now they've combined the classifications so there's no class 58 any more so the guys who would stand up are permanently seated.
"There's no lifting, everything is basically throwing from the waist up, all trunk and arms.
"The seating position has changed so now instead of having feet on the floor all feet must be elevated, the seat has to come to the back of the knees.
"It's going to take another couple of years to get back up to the top but it's going to be good to see where I am in the Europeans."