Chaz Davies excited after MotoGP circuit deal declared
Last updated on .From the section Wales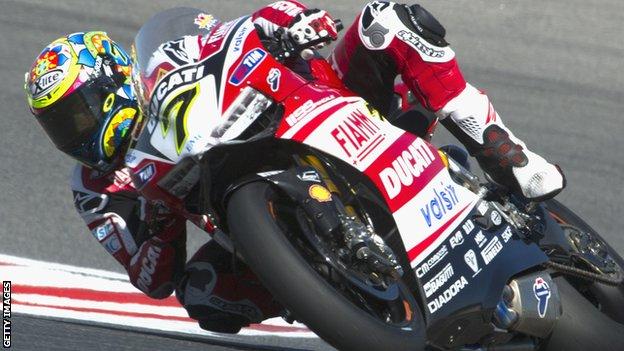 Welsh motorcyclist Chaz Davies has praised the 'character' of the planned £315m Circuit of Wales racetrack.
Davies, 2011 World Supersport Champion, said: "It's going to have some character because nothing's flat in that area
"As a rider, that's exciting," added Davies, currently sixth in the overall World Superbike championship standings.
The 27-year-old is a former MotoGP rider, and says it would be "something special."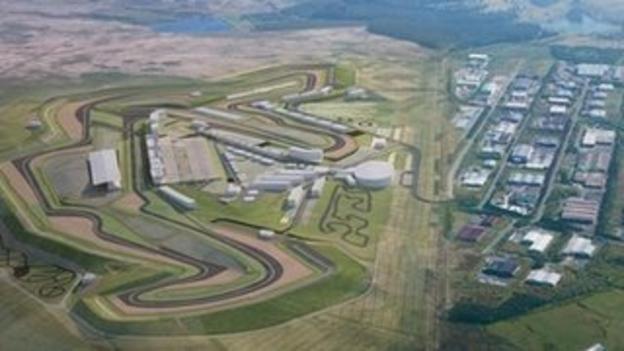 The 2015 British MotoGP will take place elsewhere in Britain but it is hoped the circuit in Ebbw Vale will take on the remaining four years.
There is also an option for a further five years.
Like many riders, Davies has previously expressed ambitions to race in MotoGP again, but at the moment he is concentrating on the World Superbike series.
Davies, who was born in Knighton, Powys, said: "Being a Welshman and living not too far from the Ebbw Vale area, it's pretty exciting for me because it will be a true home race.
"Every rider wants that in their career; I've raced at Donington, Silverstone, but to have a true home race less than 40 minutes down the road would be ideal."
The first phase of the development will be the construction of an 3.5-mile international specification motor racing circuit and world championship facilities, hotel, commercial and retail complexes.
A race academy and training facility to develop future Welsh and UK talent is also planned at the site.