Trish Wilcox named Welsh netball performance boss
Last updated on .From the section Wales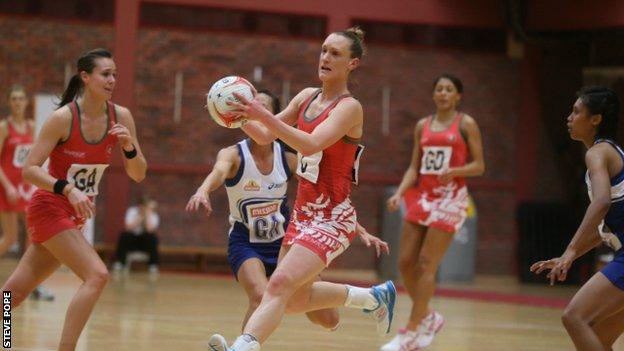 Welsh Netball have named Trish Wilcox to succeed Melissa Hyndman as the new Head of Elite Performance.
Wilcox was born in Gorseinon, Swansea but has recently worked for Netball New Zealand and Auckland Netball.
She also coached Cook Islands and Samoa Under-21s.
Wilcox will lead Wales at the 2015 World Netball Championships in Sydney looking to match or improve on their eighth-place finish at the 2014 Commonwealth Games in Glasgow.
Hyndman was dismissed in June, 2014 following an internal inquiry after helping Wales rise 11 places in the world rankings and steering Celtic Dragons to the Superleague final in 2013, where they lost to Bath.
Laura Williams was interim coach while Welsh Netball sought a permanent successor to New Zealander Hyndman.
Wilcox will take up her new post on 24 November.