60 years of BBC Wales Sports Personality: 10 of the best
Last updated on .From the section Wales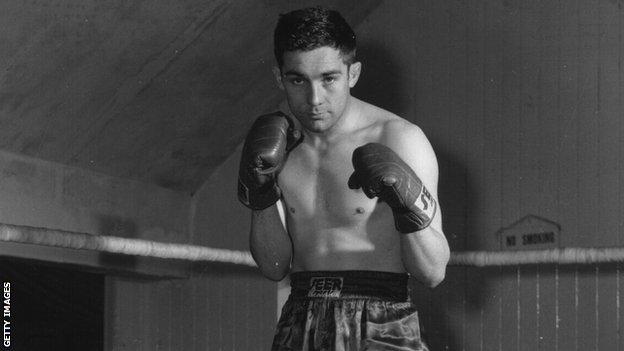 Now in its 60th year, the list of former BBC Wales Sports Personality winners reads like a Who's Who of sporting achievement.
HOWARD WINSTONE
(1958, 1963 & 1967)
The Merthyr flyweight was the first to win the BBC Wales sporting crown three times, the first after winning what was then titled the Empire Games (now Commonwealth Games) title in 1958.
He went on to earn the BBC Wales accolade again in 1963 and 1967, albeit having lost for the third successive time while trying to take the world title off Mexican Vicente Saldivar.
Winstone went on to win the world crown in 1968, but swimmer Martyn Woodroffe was named BBC Wales Sports Personality that year.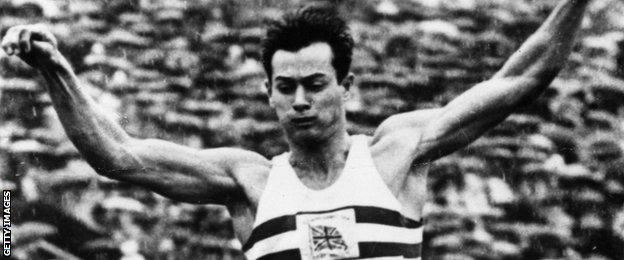 LYNN DAVIES
(1964 & 1966)
The moment in 1964 when Lynn Davies won the Tokyo Olympics title with an 8.07m long jump, earned him the nickname of Lynn the Leap and a place in Welsh athletics history which has yet to be matched.
He followed that by winning the 1966 European Championships title in Budapest. Davies also sprinted for Wales and Great Britain, but he remains his country's only able-bodied individual track and field Olympic gold medallist.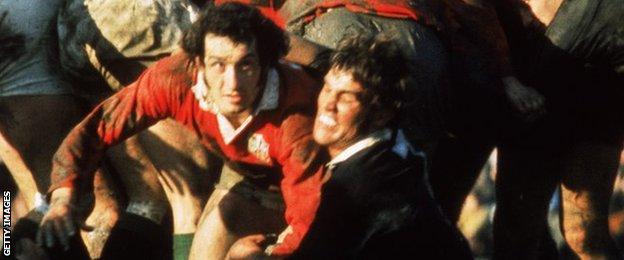 GARETH EDWARDS
(1974)
The British and Irish Lions were invincible in South Africa in 1974, a tour on which Edwards' credentials as arguably the greatest rugby union player of all time were underlined.
He was scrum-half when the 1971 Lions beat New Zealand, in a 2-1 series win, and won 53 consecutive Wales caps during a golden era for Welsh rugby.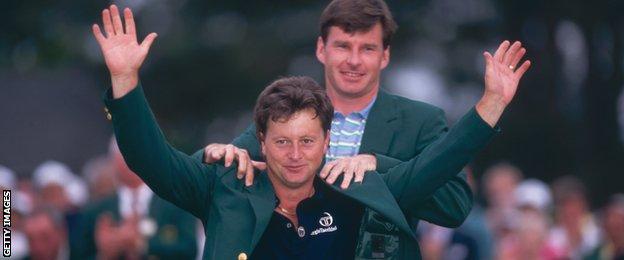 IAN WOOSNAM
(1987, 1990 & 1991)
Ian Woosnam has become the benchmark by which Welsh golfers are judged. His Masters win in 1991, where he donned the famous green jacket is etched in the memory of fans, and he had become the first Welshman to win one of golf's four Major championships in the process.
He was also European Tour player of the year in 1987 and 1990 and was ranked as the world's number one golfer for 50 weeks between April 1991 and March 1992, helping to earn him his nation's praise and thanks with three BBC Wales Sports Personality awards in five golden years.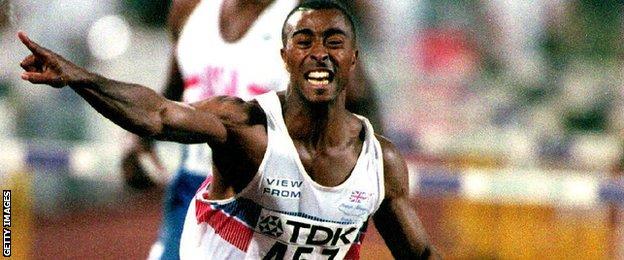 COLIN JACKSON
(1988, 1993 & 1999)
Cardiff-born Colin Jackson was twice world champion at 110m hurdles, but never achieved his dream of winning Olympic gold.
However, Jackson's silver at the Seoul Olympics in 1988 earned him the title of Welsh sports personality for that year.
Five years later in Stuttgart he took the World Championship title, setting a then-world record of 12.91 seconds, a feat that again earned him the accolade of 1993 BBC Wales Sports Personality.
Six years later, Jackson's world outdoor and indoor title wins again brought him glory in his homeland.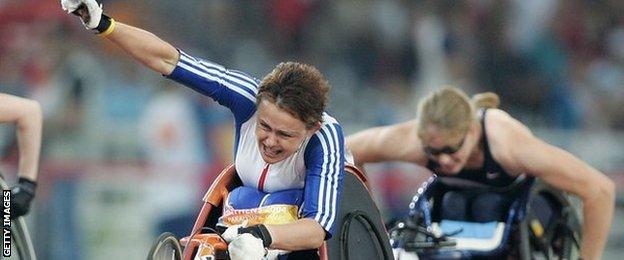 BARONESS TANNI GREY-THOMPSON
(1992, 2000 & 2004)
With Paralympic success beginning with a bronze medal at Seoul in 1988, wheelchair racer Grey-Thompson's world sporting achievements spanned well over a decade.
She went on to collect 11 Paralympics gold medals and two World Championships titles, winning the London Marathon six times, playing
Appointed to the House of Lords in 2010, Grey-Thompson has been a familiar public face since her retirement from racing, and over her long career has been a role model in improving the visibility of disability sport.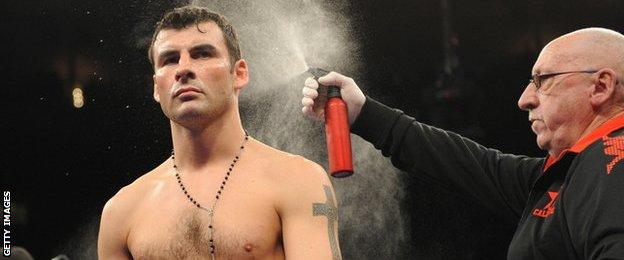 JOE CALZAGHE
(2001, 2006 & 2007)
Another era, another boxer from the south Wales valleys for the nation to savour in Newbridge's Calzaghe.
He won all 46 of his professional bouts, 32 of them within the distance and retired having held the WBO Super Middleweight crown for more than 10 years, including 21 successful defences.
Calzaghe's three BBC Wales Sports Personality wins were complemented by becoming the 2007 UK BBC Sports Personality of the Year.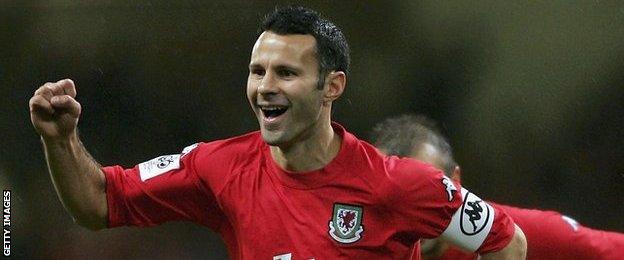 RYAN GIGGS
(1996 & 2009)
Cardiff-born Manchester United legend Ryan Giggs holds the record for the longest span between BBC Wales Sports Personality awards - 13 years.
He is among the most decorated player in Welsh and English football history, earned while winning 13 Premier League winner's medals, four FA Cup winner's medals, three League Cup winner's medals and two Champions League winner's medals.
Giggs was also voted UK BBC Sports personality of the year in 2009.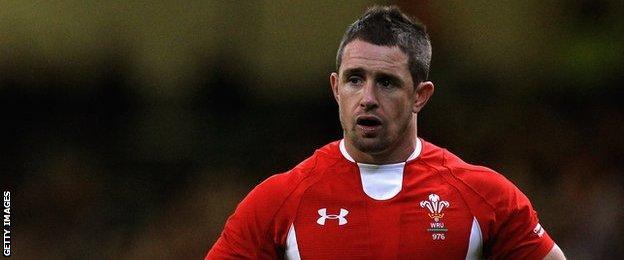 SHANE WILLIAMS
(2008)
Wales and British and Irish Lions wing Shane Williams was named international rugby's player of the year in 2008 as his dazzling footwork, speed and guile made him the outstanding player on the global stage.
Diminutive Williams helped Wales win the 2008 Grand Slam with his trademark tricks.
But he still had to overcome the challenge of Olympic cycling gold medallist Nicole Cooke to become BBC Wales Sports Personality that year.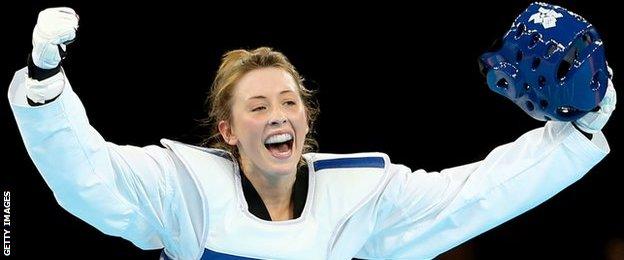 JADE JONES
(2012)
At 19 years of age, the young woman from Flint in north Wales became etched in the nation's rich sporting tapestry by storming to a taekwondo Olympic gold medal at London 2012 that, perhaps, only Jones felt possible.
She beat Yuzhuo Hou 6-4 to take the women's -57kg title with a stunning victory as she held on to the lead after going 5-1 up.
Jones hopes to defend her title at the 2016 Olympics in Rio de Janeiro and if she succeeds would surely again be a BBC Wales Sports Personality contender.