Welsh Open: Wales' Lee Walker loses after beating Ding Junhui
Last updated on .From the section Wales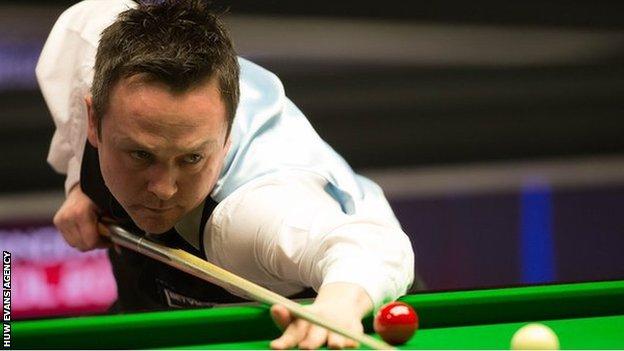 Wales' Lee Walker has been knocked out of the Welsh Open in Cardiff after earlier beating third seed Ding Junhui of China in the first round.
The world number 115 beat former UK champion Ding 4-1 at Motorpoint Arena, Cardiff, on Tuesday afternoon.
But the 38-year-old's run was ended the same day, as he lost 4-2 to England's Michael Georgiou in round two.
England's Barry Hawkins, the 2013 World Championship finalist, lost 4-2 to India's world number 49 Aditya Mehta.
Current world champion Mark Selby, who won the German Masters title last week, is into round three after beating Scot Marcus Campbell 4-2.
Welshman Walker said he would continue competing at a professional level for the remainder of this season and next season.
"I couldn't reproduce the form I displayed while defeating Ding Junhui," he said after his defeat by Georgiou.
"I missed a straightforward pink at 2-2 and things didn't go my way after that."
Walker, of Newbridge, had been a member of the professional circuit for 12 years until he lost his status in 2008.
He returned to the amateur ranks and gradually regained his confidence, going on to win the 2014 Welsh Amateur Championship.
Walker was then offered an opportunity to regain his professional status via qualifying school success.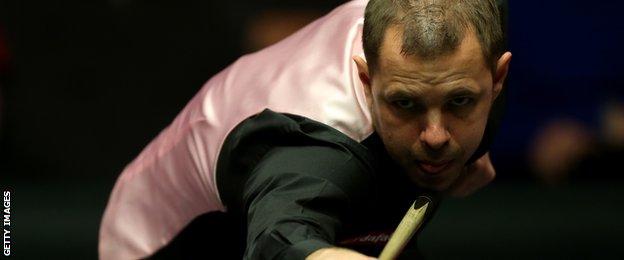 And after much discussion with his fellow countrymen Mark Williams and Darren Morgan, Walker decided to take advantage of a second opportunity to earn his living as a professional.
He said he would combine his playing career with his role as a snooker coach in Wales, and will also coach in Sweden and Hong Kong in the coming months.
Fellow Welshman Michael White is into round three after a 4-0 win over England's Chris Melling.
But Ryan Day lost 4-1 to Oliver Brown in round two, leaving home hopes with White, Jamie Jones, Mark Williams and Matthew Stevens.
Jak Jones lost 4-0 to England's Martin Gould in the first round to join Duane Jones, Daniel Wells and Jamie Rhys Clarke among the Welshmen who have also been knocked out.
White said he was happier than after defeating Ross Muir 4-1 in the first round.
"There were still some silly mistakes, but I scored better and I thought I produced a decent performance," he said.
"For me, the tournament starts now at the last-32 stage."
He has played his next opponent, Stuart Bingham, twice in non-ranking events with a win to each player.
And after Ronnie O'Sullivan criticised the venue, White praised it, saying: "The conditions are perfect."
In other matches, Englishman Stuart Bingham beat Robin Hull 4-2 while Belgian Luca Brecel is also through to the third round after beating Tian Pengfei of China 4-1.