Welsh weightlifter receives four-year ban over doping offence
Last updated on .From the section Wales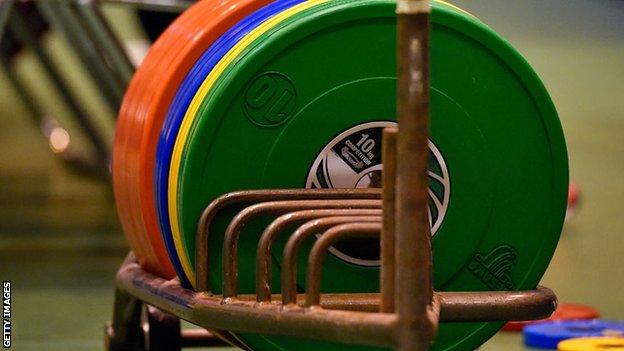 Weightlifter Andrew Riddiford has become the first UK athlete to be banned for four years under new rules.
UK Anti-Doping say the 26-year-old from Aberdare tested positive for banned substances during the Welsh Senior Championships on 8 March, 2015.
The World Anti-Doping Agency's minimum sanction for an offence in international competition was raised from two to four years in January.
Riddiford will not be able to compete again until 7 March, 2019.
He tested positive for exogenous anabolic androgenic steroids, Epistanozolol-N-glucuronide (a metabolite of Stanozolol) and Clenbuterol following an in-competition test.
"I welcome UKAD's first four year sanction under the 2015 WADA Code," said UKAD's chief executive Nicole Sapstead.
"It sends a clear message that intentional doping will not be tolerated and that those who do decide to cheat will now face tougher sanctions when they are caught.
"These tougher sanctions will not only protect clean sport in the UK by removing cheating athletes from the system for longer, but will also act as a greater deterrent to those who are, or are considering, cheating."