Jamie Baulch casts doubts on latest claims of doping in athletics
Last updated on .From the section Wales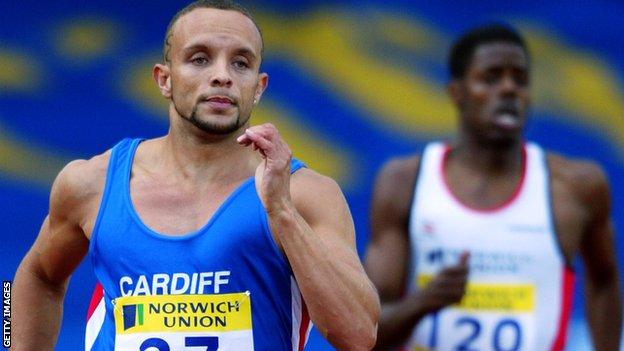 Former World champion Jamie Baulch insists athletics is not rife with cheats despite allegations of widespread doping.
The IAAF, the sport's governing body, has labelled the claims "sensationalist and confusing" and Baulch agrees.
"It's got no real substance behind it," Baulch said.
Welshman Baulch was part of Great Britain's 1997 World Championship 4x400m relay team that had to wait 13 years to be awarded gold because of a drugs cheat.
Antonio Pettigrew was part of the victorious United States team in Athens before he later admitted taking performance-enhancing drugs.
The International Olympic Committee will act with "zero tolerance" should the latest allegations of widespread doping in athletics be proven, says president Thomas Bach.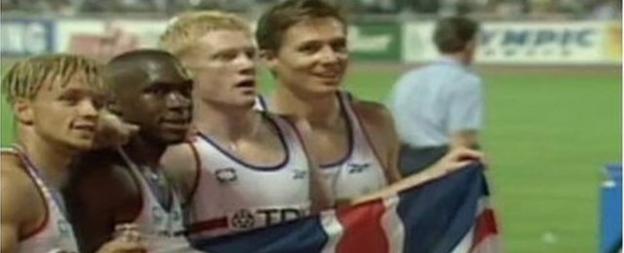 The blood test data, which covers the period between 2001 and 2012 and belongs to the International Association of Athletics Federations (IAAF), was leaked by a whistle-blower to a German broadcaster and the Sunday Times.
The files show a third of all medals in endurance events at Olympics and World Championships in that period were won by athletes who recorded suspicious tests, according to independent experts who have analysed the data.
The Sunday Times investigation alleges that none of the athletes have been stripped of their medals but the IAAF has responded critically, saying the results referred to were not positive tests or proof of doping and it rejected the suggestion nothing had been done to act upon data showing "suspicious" results.
"It's saying about abnormal results, well what does that mean?" Baulch told BBC Radio Wales Sport.
"Abnormal and being banned are two different things and I just think it seems to be a lot of hot air.
"Nobody knows all the information and the abnormal results don't correspond to any particular athlete as such.
"Until we have a clear view of what that actually means it's all just speculation.
"And if I'm saying it's all speculation from my standpoint then it is all speculation."