Rachel Atherton says Wales base key to her MTB World Cup title
Last updated on .From the section Wales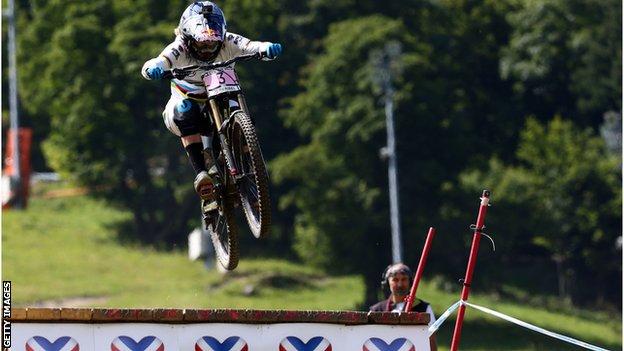 Mountain Bike World Cup downhill champion Rachel Atherton says being based in Wales has played a huge part in her success.
And the 27-year-old says there is no better place to train than near her home in Machynlleth, mid Wales.
"The rain adds to the skill level of the riders, the mountains are massive and the forest is technical and challenging," she said.
"It's not really a surprise that most of the British talent has come out of or near Wales.
"It's definitely got everything you need to produce world-class riders. Hopefully long may it continue.
"Apart from the obvious things like the mountains, the terrain and the good riding, I love going back there between races.
"It's like a little private oasis near the sea and it's just an amazing place to live."
Atherton's brother, Gee, is sixth overall in the men's World Cup downhill standings after finishing fourth in Windham.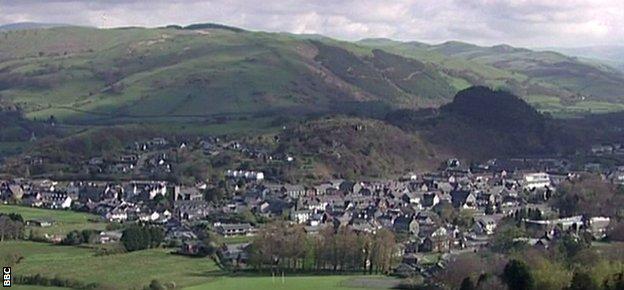 Rachel Atherton, who has lived in Wales for 15 years, has beaten defending champion Manon Carpenter to win her first World Cup title since 2013.
Welsh rider Carpenter has endured a difficult season of crashes and disqualification, but her second place in Windham on Sunday moved her up to second in the overall standings with one race left.
Tahnee Seagrave made it an all-British podium by finishing third.
The three riders will be British team-mates when the World Championships are held in Andorra in September, and Atherton says the rivalry between the three has grown as the season has progressed.
"I definitely noticed it a lot more this year," Atherton told BBC Wales Sport.
"When I've been winning races the other girls definitely go a bit quiet on me and don't talk to me as much, which is a shame really.
"We get on well and I'm the same person when they're beating me. I guess everyone wants to win and that's why we're here.
"No-one's nasty but that competition is always there."