Forward Gary Middlehurst leaves North Wales Crusaders
Last updated on .From the section Wales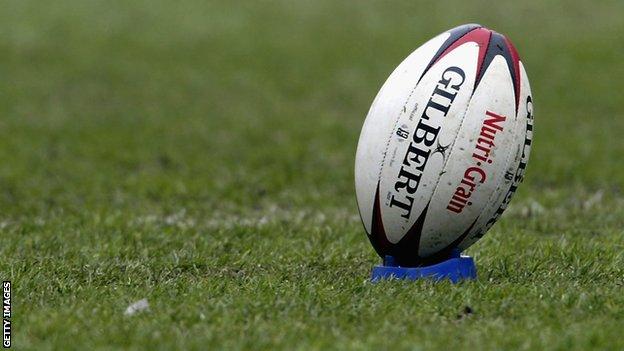 Gary Middlehurst has been released from his North Wales Crusaders contract to allow him to move to Australia for family reasons.
The 31-year-old loose forward joined Crusaders from Rochdale Hornets in 2013 and was voted Crusaders Players' Player of the Year in 2013 and 2014.
Middlehurst has suffered a season-ending injury, so the club has agreed to release him early.
"It's a massive loss for us," said Crusaders head coach Anthony Murray.
He's got our full support and everyone at the club wishes Gary all the very best for the future.
"Gary has been instrumental for us... you could guarantee that he'd be taking three out of the six tackles up in a set.
"With his presence, any opposition forwards always knew that they were in for a tough game when they saw his name on the team sheet.
""I think he just wants to go out there and enjoy Australia but, if he does decide to continue playing, I know that he'll be an instant hit wherever he goes.
"He's been a great player for us this season and in previous seasons."
Middlehurst played 62 games for Crusaders, scoring 24 tries, and was key in helping Crusaders gain promotion to the Championship in 2013.