New public indoor tennis centre for Cardiff
Last updated on .From the section Wales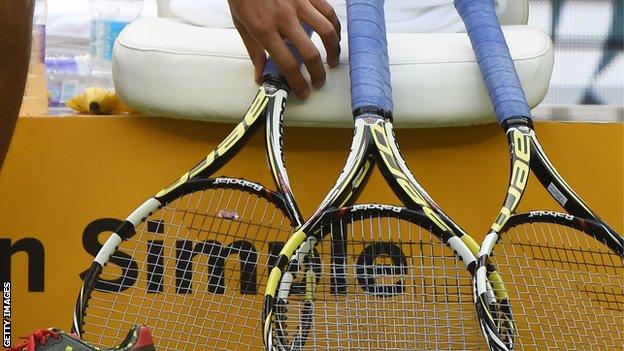 A new public indoor tennis centre will open in Cardiff in January 2016.
The Welsh National Tennis Centre in Cardiff closed in 2013 because of financial problems.
Diamond Tennis Academy (DTA), which has been hosting playing and coaching sessions around Cardiff since 2006, will move to a new indoor facility at the Cardiff City House of Sport.
Near to Cardiff City Stadium, the multisport centre will house three indoor courts.
The Cardiff City House of Sport has provided most of the funding for the new facility, while the Tennis Foundation - the charitable arm of the Lawn Tennis Association (LTA) - has also contributed.
The site for the Welsh National Tennis Centre has been earmarked for redevelopment, and its closure has freed leftover funds from the LTA to be used for the new centre.
"We are delighted to have successfully tendered to operate the tennis facility at Cardiff City House of Sport and we are looking forward to kicking off 2016 with new indoor coaching and playing programmes both for our existing and new customers," said DTA founder and director of tennis, Sena Tengey.
"With very few public indoor tennis courts in Cardiff, this facility and our programmes provide an exciting time for tennis in Cardiff."
Paul Regan Organisation (PRO) worked alongside DTA to secure a "long-term agreement" for its base at the Cardiff City House of Sport.
"Sena is an ambitious tennis professional who provides high quality, fun and progressive tennis opportunities for all, and I am excited to be working with Sena and the team at DTA to make a success of this new venture," said Paul Regan, founder and managing director of PRO.