Mark Williams unhappy with bad bounces in second round defeat
Last updated on .From the section Wales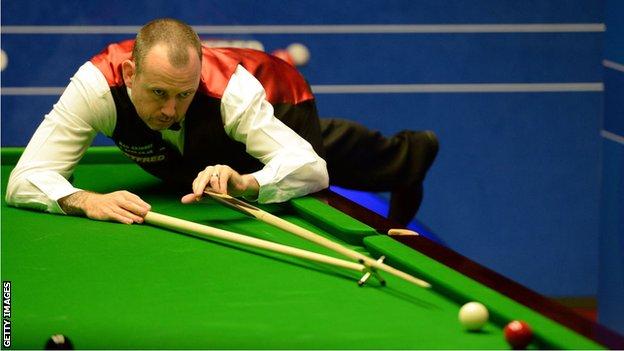 Mark Williams says he threw away his second round match with England's Tom Ford in the UK Championship.
Williams led 5-4 and had a 69 point lead in the 10th frame before missing a key shot at York's Barbican Theatre.
Ford cleared to draw level and took the deciding frame to knock the two-time former winner out of the tournament.
"I have to be careful what I say because I could get into trouble. He made some good clearances, I've got to take my hat off to him," said Williams.
Williams stopped short of criticising the table, but was clearly unhappy with some "bounces" in the latter stages of the match.
"I wish I won because it might sound like sour grapes and I'm not like that. I lost and he made some great clearances," added Williams.
"But I was very unlucky, some of the bounces I had towards the end it was just incredible really and that's what cost me but that's the way it goes.
"I probably threw that match away but at the end of the day I've just lost 6-5. Does anyone really care? I don't."