Welsh professional cycling team plans 'on hold'
Last updated on .From the section Wales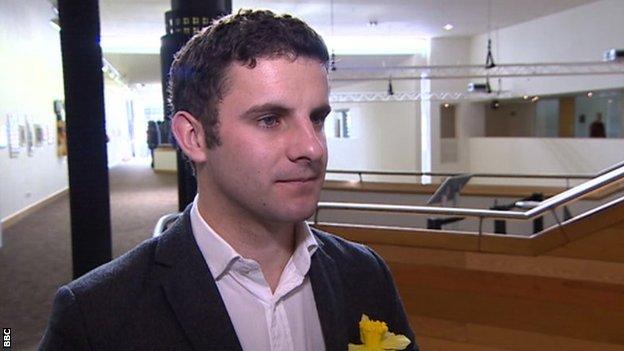 Plans for a first Wales-based professional cycling team appear to be over after a failure to secure sponsorship.
We Are Wales Cycling [WAW], the brainchild of Eifion Weinzweig of Bridgend, was launched on St David's Day 2015 with the aim of competing in the 2019 Tour de France
However former professional cyclist Weinzweig now concedes that his dreams are in tatters.
"Plans are on hold," said Weinzweig.
"The WAW project failed to generate the sponsorship funds needed for a 2016 start.
"My involvement with it is over as the four years of effort have taken its toll personally and financially."